Bronze Horse Sculpture:
This bronze horse sculpture has a healthy and strong body and four slender hooves. The mane on his body was flying in the wind. The four hooves leaped into the air, ready to gallop, and the body is almost stretched to the longest state. Although the is still in a static state, it is easy to feel the speed and energy when the horse is galloping. Such a heroic and mighty horse is a sculpture that could not be missed.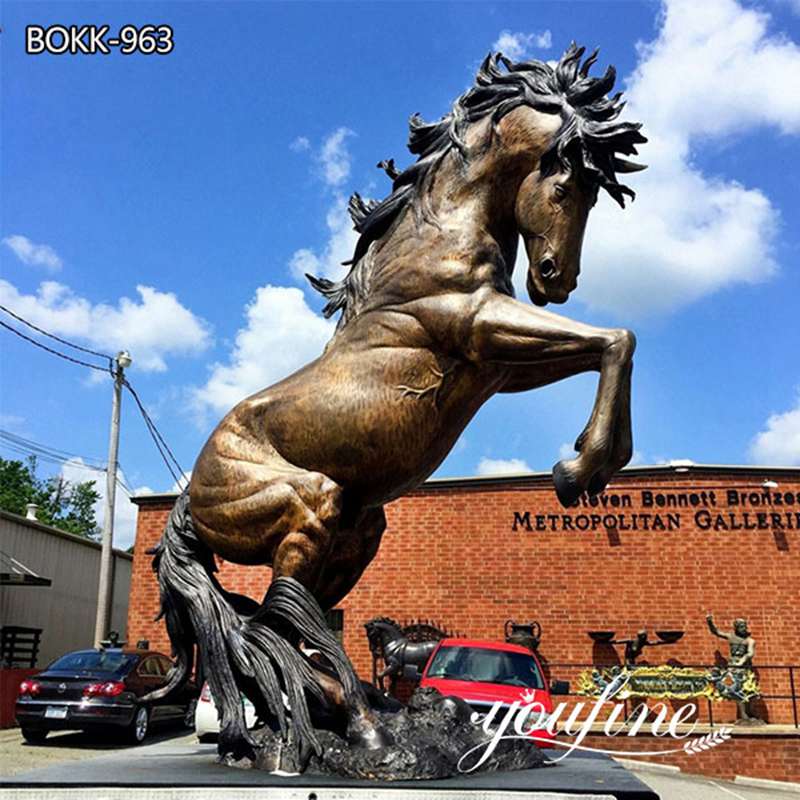 Material Options:
Bronze sculptures are mainly made of brass and bronze. Among them, brass contains 60% copper and 40% other metals, while bronze contains 80% copper and 20% other metals. The addition of other metals could increase the fluidity of fluid copper during casting, which is beneficial to the casting of bronze sculptures. In addition, sculptures made of pure copper are soft and hard to form. Adding other metals can increase the hardness of copper sculptures and obtain better results.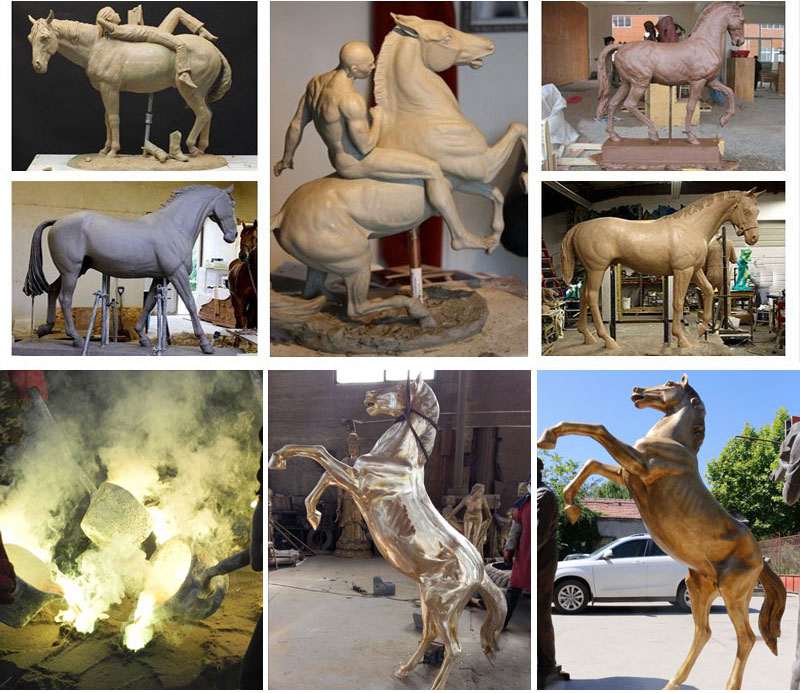 Bronze Horse Sculpture Casting:
There are mainly two methods for making bronze sculptures: cast copper and wrought copper. For bronze horse sculptures, the cast copper method should be used. The craftsman first makes a 1:1 clay mode of the bronze horse statue and then uses the traditional lost wax technique to obtain the shell mold of the bronze horse. Then, the liquid copper obtained by high-temperature melting would be poured into the shell mold, and the basic bronze sculpture would be obtained after cooling. To get the final sculpture, it also needs to go through many steps such as welding, polishing, and coloring.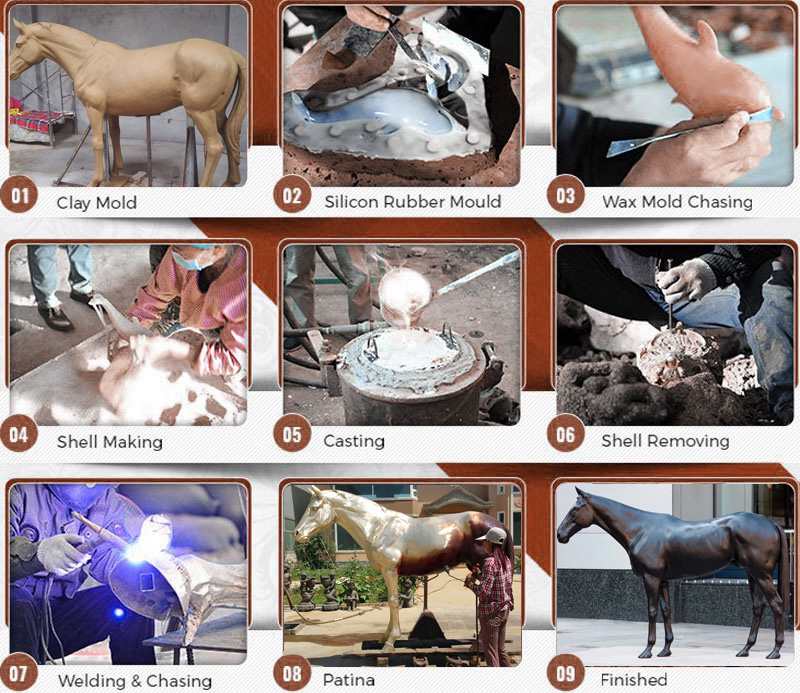 Various Bronze Sculpture Options:
The YouFine is experienced in bronze sculptures manufacture and provides many sorts of bronze sculptures for customers to choose from. Take the bronze animal as an example, YouFine provides bronze horse sculptures, bronze bull sculptures, bronze deer sculptures, bronze kangaroo sculptures and etc. Customers could find out bronze sculptures of different styles on YouFine's website.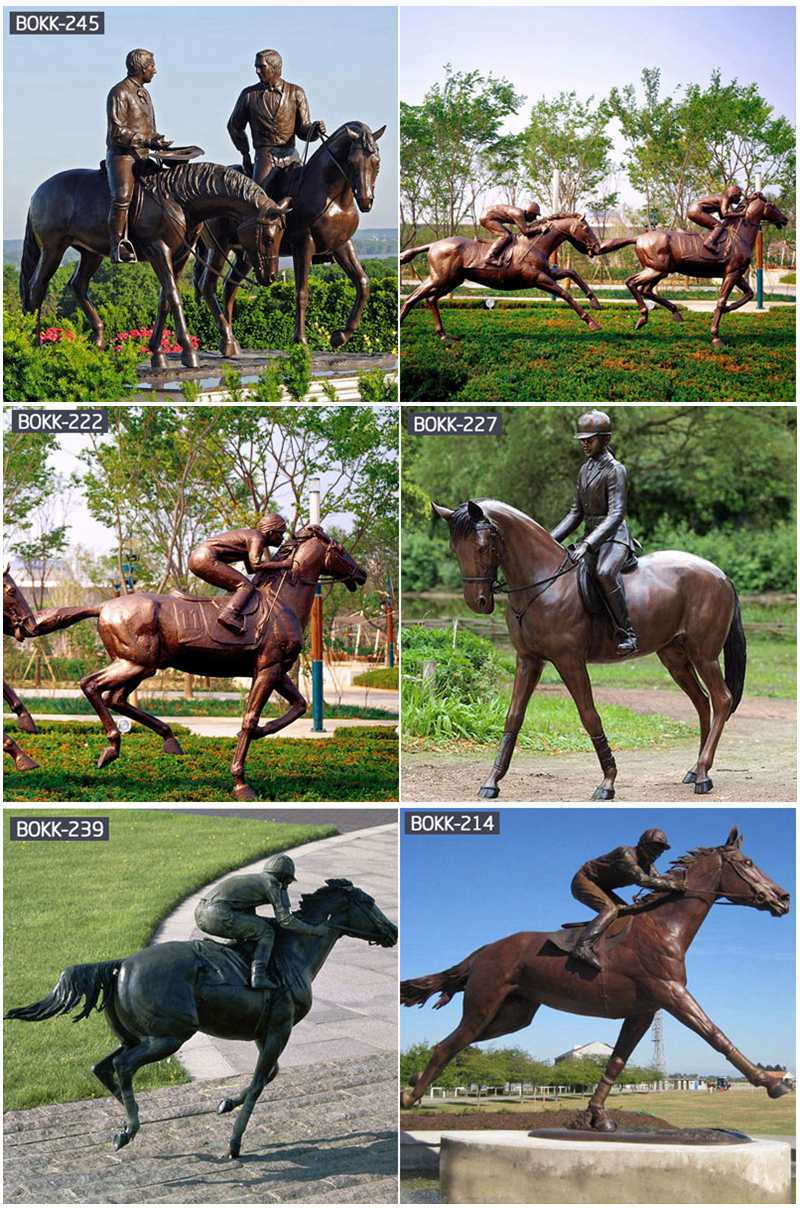 If you are finding well-designed bronze sculptures, the YouFine would solve your problems. Please contact us immediately.