Bronze Mare and Foal Sculpture Detail
Have you ever seen this Bronze Mare and Foal Sculpture in Lynnwood? Galloping through the Hibiscus Shopping Centre in Lynnwood, Hampshire is bronze statues of a mare and a pony created by Priscilla Hann. They are a beautiful reminder that Linwood is located in the New Forest and is an ideal base for exploring the forest by foot, horseback, bus, or bike. The design of this bronze sculpture is superb and this pony looks great fun chasing the mare behind. The bronze sculpture shown in the pictures below was made by a master at our factory and is over 98% restored relative to the original piece.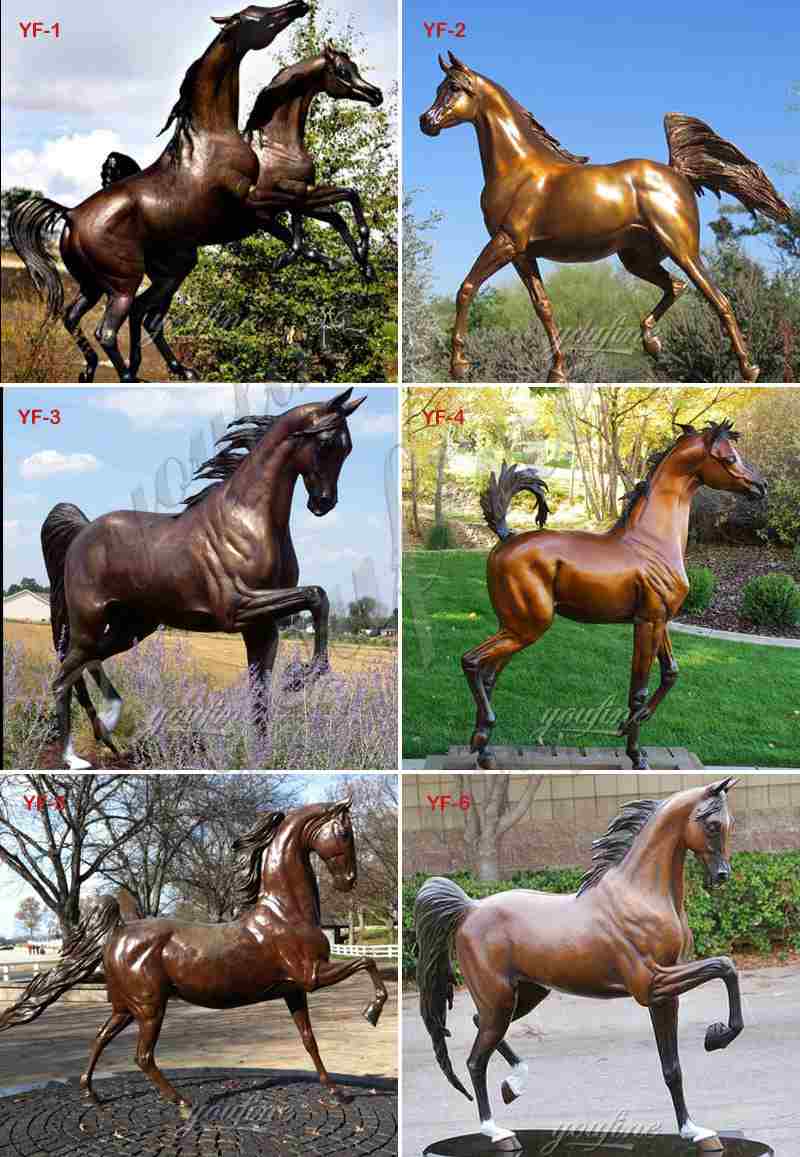 You Fine Art Sculpture – Your Best Choice!
The bronze sculptures made by You Fine have the following characteristics: Firstly, we use silicon-soluble casting, which is less prone to white spots and has a longer shelf life; other factories use ammonia casting, which is prone to white spots over a longer period of time. Secondly, our bronze sculptures are highly reducible; we supervise each of the 33 processes to reduce the loss of reducibility in each process; we can guarantee that the wear of each process is less than 2%. Finally, regarding the thickness of the bronze sculptures, our bronze sculptures are usually 6-8 mm. (Other factories usually do 4-5 mm) In summary, our bronze sculptures have the best quality and we believe we could be your best partner.
More Designs for You to Choose
We have a variety of bronze animal sculptures in various designs, the most common kinds of animal sculptures are Bronze Horse Sculptures, lion sculptures, bull sculptures, deer sculptures, rabbit sculptures, and so on. For each kind of animal, we have a variety of designs for you to choose from. And most importantly, we could accept customization, we could do it according to your design. We would also provide you with the most professional advice to ensure the perfection of your bronze sculpture.
Any questions you have about this Outdoor Bronze Horse Sculpture could come to us and we would provide you with full service.