Bronze Elephant Sculpture Description
YouFine's Bronze elephant sculpture is cast from premium-quality bronze material. Accompanied by the chemical oxidation patina, this bronze sculpture of an elephant exudes an aura of magnificence and strength. The sculpture skillfully highlights the elephant's robust physique, while the subtle radiance on its skin brings it to life.

Good Meaning of Elephant
Our bronze elephant sculptures carry profound symbolism. As one of the world's most revered symbols, elephants represent wisdom, strength, and good fortune. Placing these magnificent sculptures in your surroundings will infuse your space with positive energy and serve as a constant reminder of these benevolent qualities.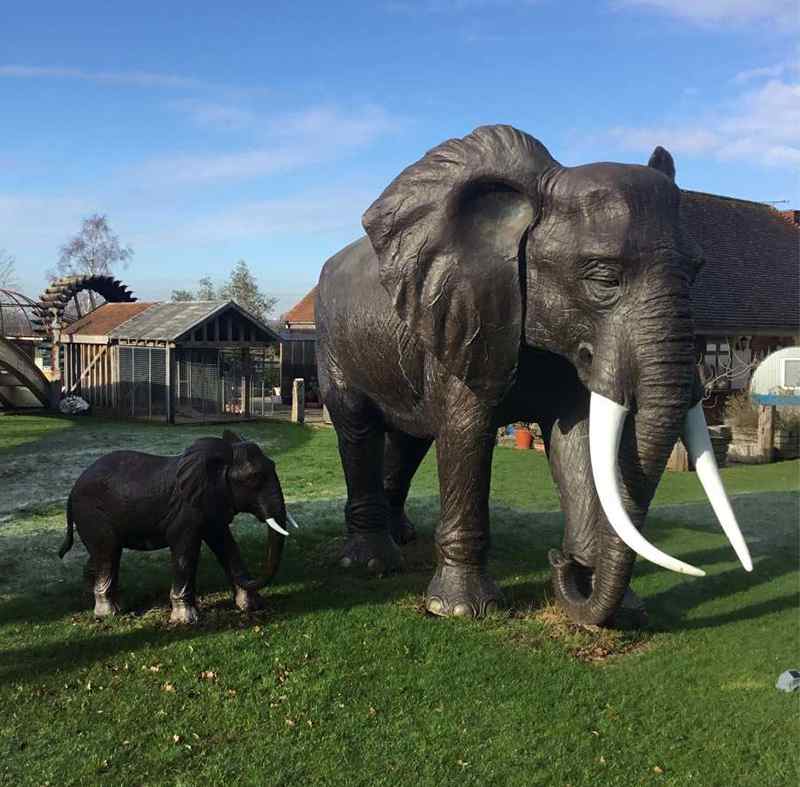 Traditional Lost Wax Method
We proudly employ the traditional lost wax method, a revered technique that has withstood the test of time for over 3,000 years. Our bronze elephant sculptures undergo a meticulous and intricate process that spans 33 steps. In addition to upholding the ancient tradition, we have embraced advancements in the field by using silica sol technology. we have successfully eliminated the risk of white spots forming over time. This advancement not only guarantees the bronze elephant sculptures' stunning appearance but also ensures their lasting beauty for generations to come.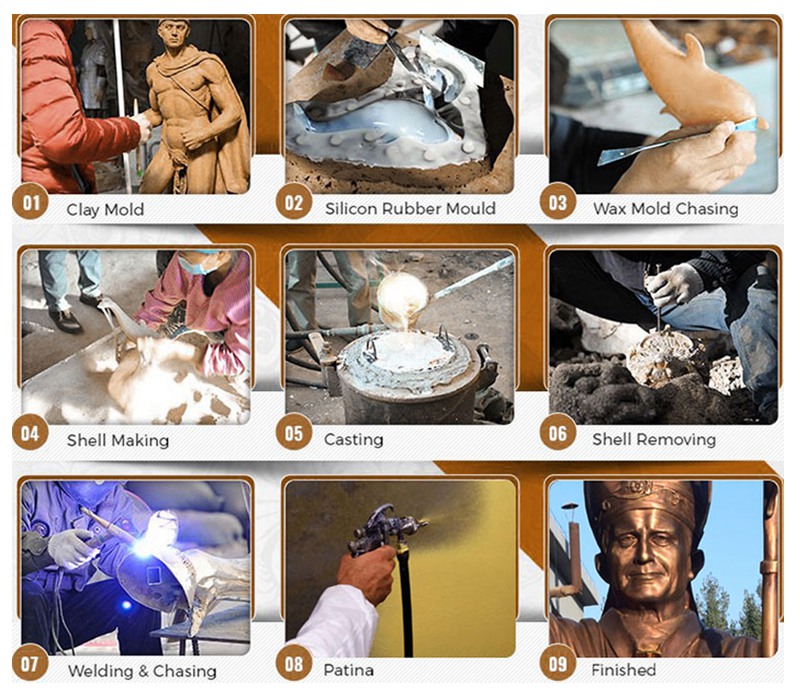 Customizable Sizes
Tailored to your desires, we offer the option to customize the size of your bronze elephant sculpture. Whether you envision a grand centerpiece for a grand hall or a more intimate display for your garden, our skilled artisans can bring your vision to reality. Our flexibility ensures that the final piece perfectly fits your space and complements your desired aesthetic.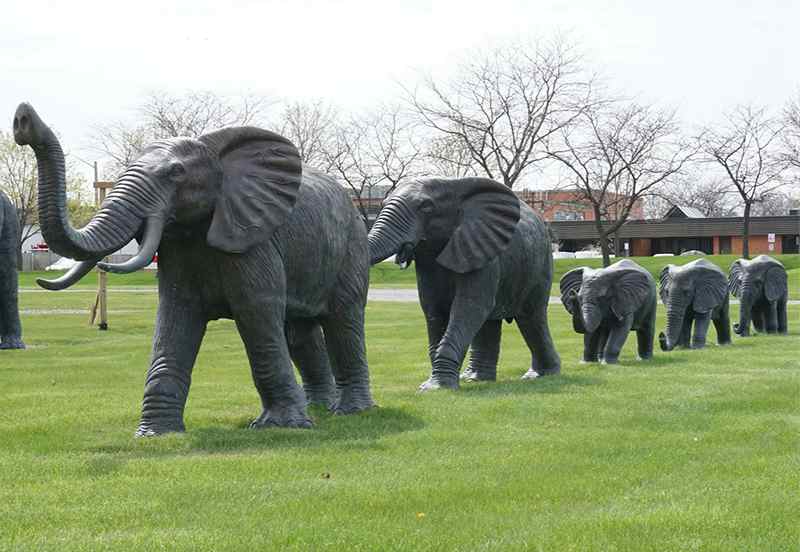 Variety of Bronze Elephant Styles
Embrace the freedom of choice with our diverse range of bronze elephant sculptures. From classic poses that exude elegance and grace to dynamic and playful stances that capture the elephant's vivacious spirit, there is a myriad of styles to suit any taste. Select the sculpture that resonates with you and infuses your space with its unique character.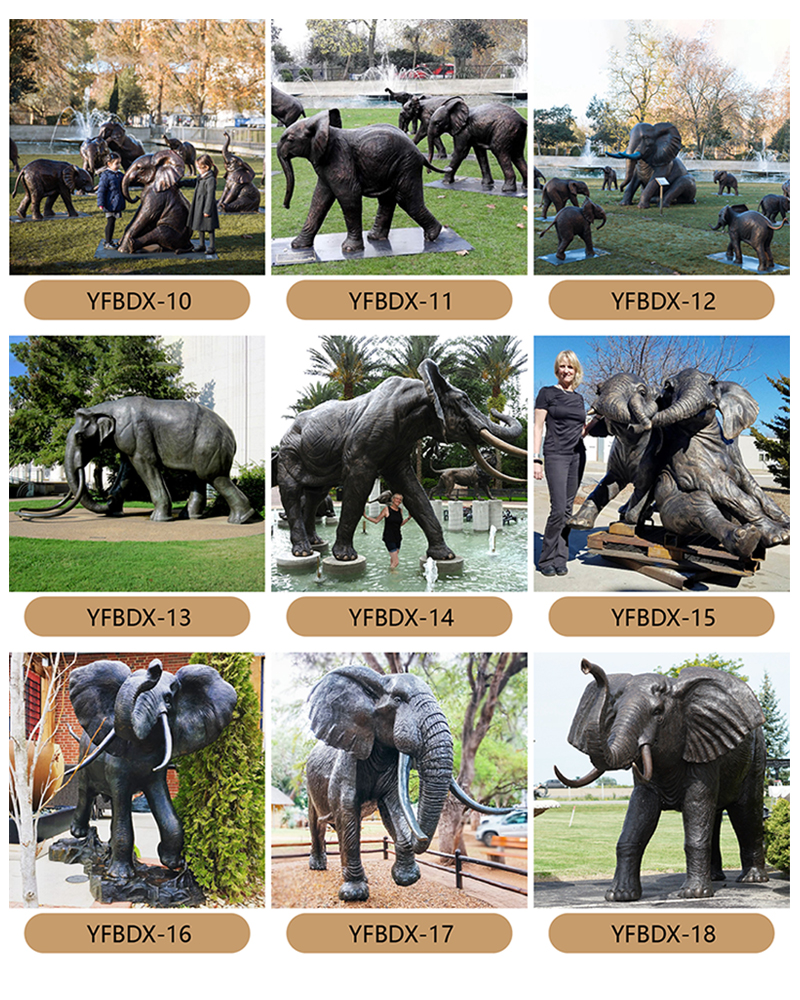 Don't miss out on the opportunity to bring this awe-inspiring bronze elephant garden statue piece into your life. Please contact us for more information.