Description of bronze Deer Sculpture
This life-size bronze deer sculpture Captures the essence of natural beauty, this statue boasts slender legs, an erect posture, and antlers that are a marvel of detail and complexity. Each curve and corner of the sculpture resonates with the delicate balance between elegance and strength that deer embody. If you're in search of a masterpiece that radiates natural beauty, contact YouFine.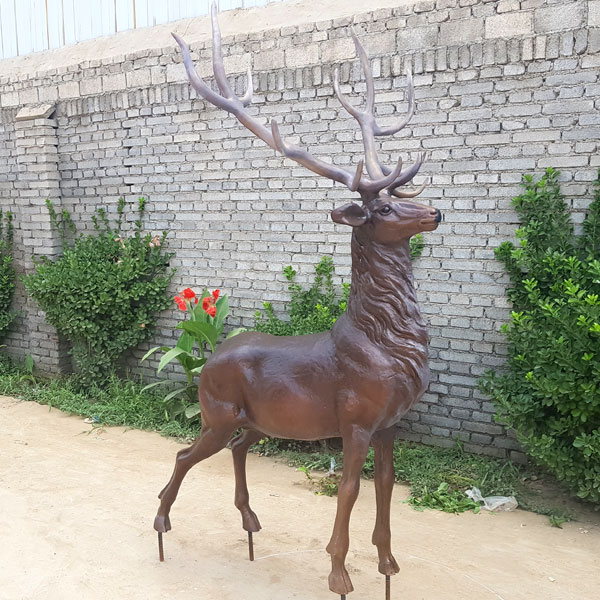 A Statement of Elegance and Symbolism
In many cultures, the deer symbolizes gentleness, peacefulness, and longevity. Whether positioned as a centerpiece in your garden, gracing the entrance of your property, or adding charm to your indoor spaces, this bronze deer would bring a warm feeling and prosperity to your space.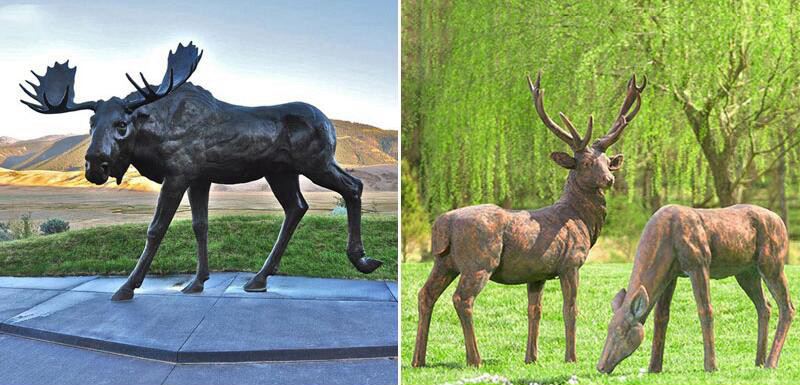 The Perfection Comes From a Detailed Clay Model
The creation of our bronze deer begins with the formation of a clay model, ensuring that every intricate detail of the deer is brought to life with unparalleled realism. Our masters also use advanced chemical coloring techniques on the bronze deer statue, that bring life into the sculpture.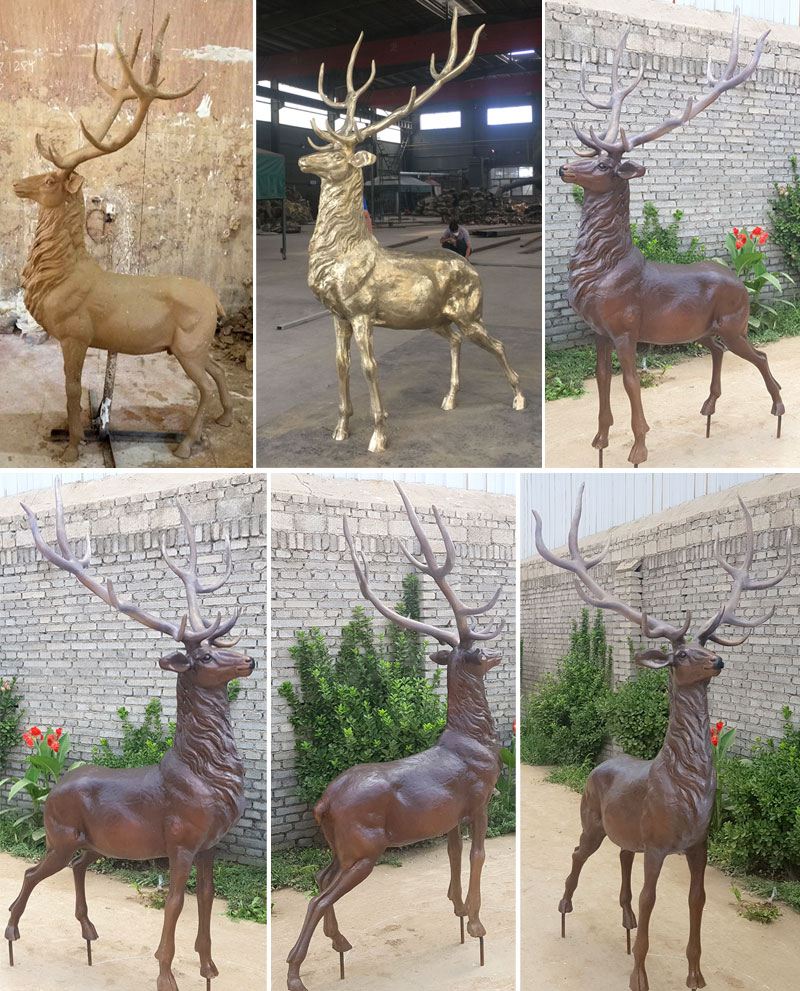 Safest Packaging and Transportation
YouFine prioritizes the safe transportation of our bronze sculptures. Each piece undergoes careful packaging, including protective materials and sturdy containers to safeguard against potential damage during transit. Also, We would take out full insurance on every sculpture.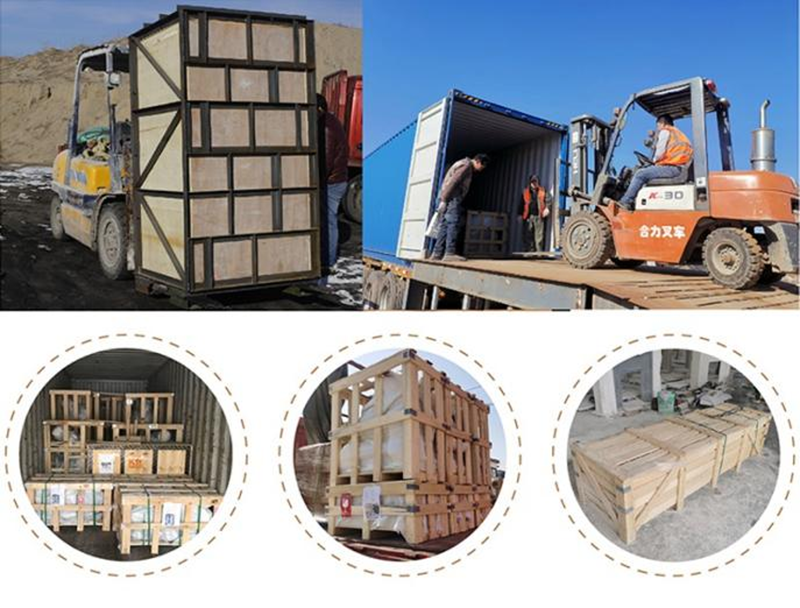 More Bronze Deer Statues to Choose from 
At YouFine factory, we take pride in offering a diverse range of bronze deer sculptures, each with its unique form and style. Our collection showcases an assortment of captivating designs that capture the grace and beauty of these majestic creatures.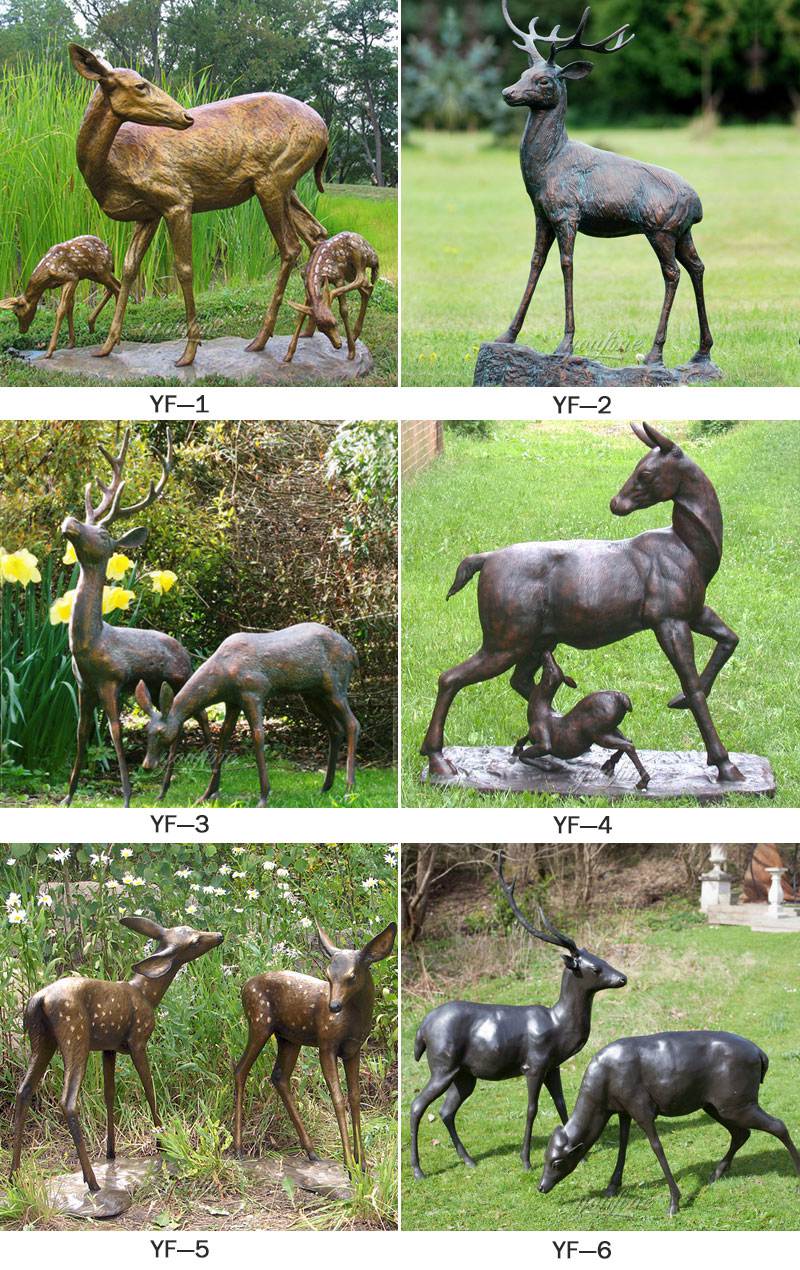 Contact us today to discover the perfect bronze deer statue for your space.