Casting Bronze Rabbit Going Down Stairs Sculpture Detail
This Bronze Rabbit Going Down Stairs Sculpture is so cute! Two adorable bunnies holding hands with each other as they descend the stairs together. This bronze rabbit sculpture is so captivating that we've already received many customer inquiries. Our bronze rabbit sculptures are cast using the traditional lost wax method and our craftsmanship is very sophisticated. Our craftsmen pay great attention to detail when making them, so we can see every detail of the sculpture clearly. This sculpture is suitable for an outdoor garden or other outdoor location.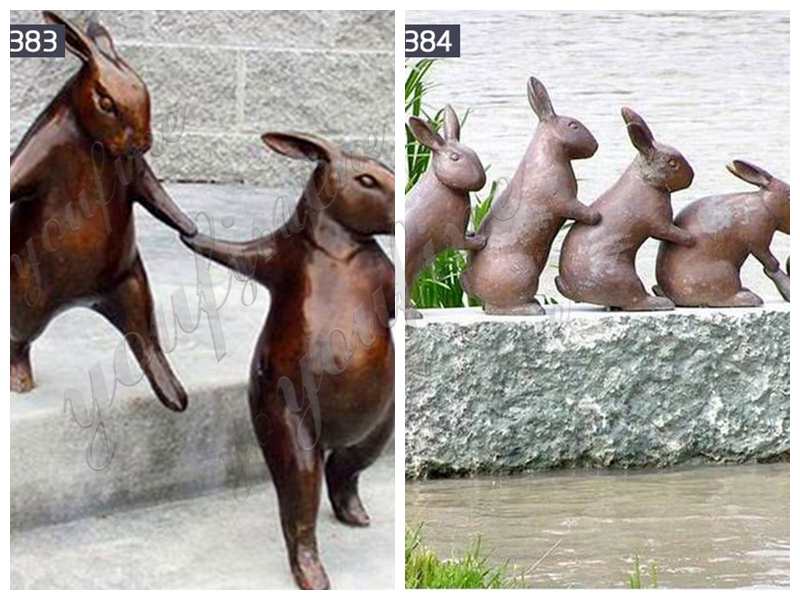 Our Technique
Our copper process includes cast copper and wrought copper. We usually use cast copper for common copper sculptures. Cast copper is more suitable for fine sculptures and Its process is more complicated. Generally, copper relief will use wrought copper technology. When we make this Casting Bronze Rabbit Sculpture, we must first make a clay mold, and they are strictly made according to the 1: 1 model. We use the traditional lost wax method when casting, placing the wax mold into a mold in a heat-resistant abrasive tool. We have the best model masters and professional chemical coloring masters, which all guarantee the quality of our products.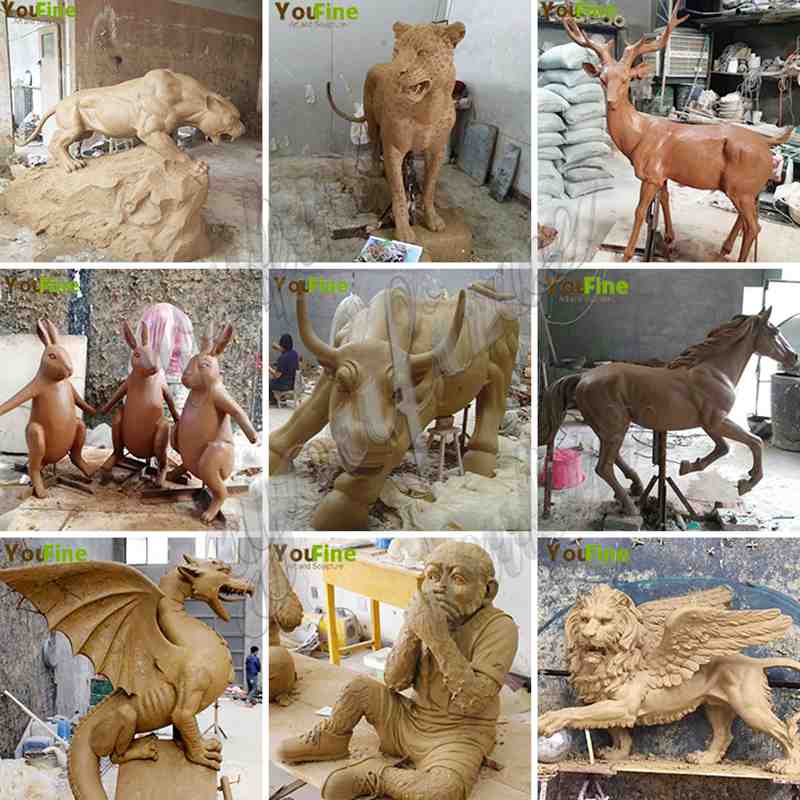 Company Profile
You Fine Art Sculpture has thousands of Outdoor Bronze Rabbit Sculpture. For copper carving, we have our own production factory, so we can customize the size and style according to customer requirements. We have completed many large indoor and outdoor bronze garden statues, including Western statues, classical statues, children statues, various wild animal statues, water sculptures, and busts. Our factory has many years of experience in the production of copper sculptures. We have a professional design team and production team to ensure that we provide you with high-quality products.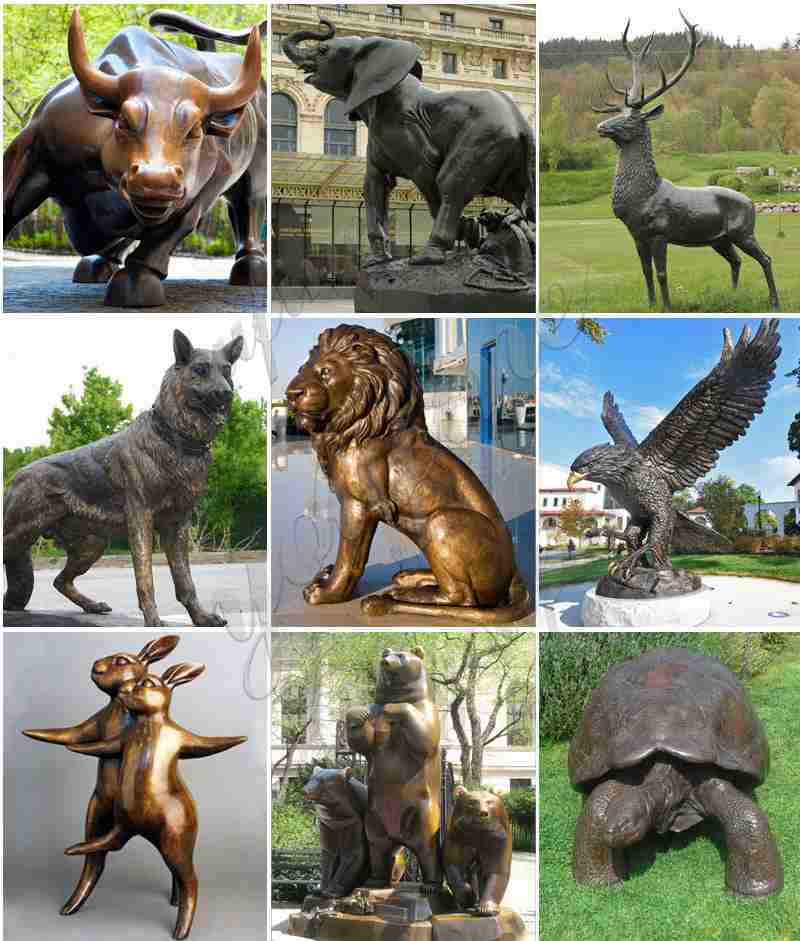 Please do not hesitate to contact us if you like our cute bunny sculptures.