Bronze Bear Sculpture Description
This is a majestic black bronze bear sculpture that stands tall, its body erect and gaze directed skyward. This imposing figure exudes strength and poise as it stands in a dignified posture, with its head lifted, capturing a moment of contemplation as it gazes toward the heavens. The rich, dark hue of the bronze adds a touch of elegance to this powerful and awe-inspiring depiction of a bear in its noble stance.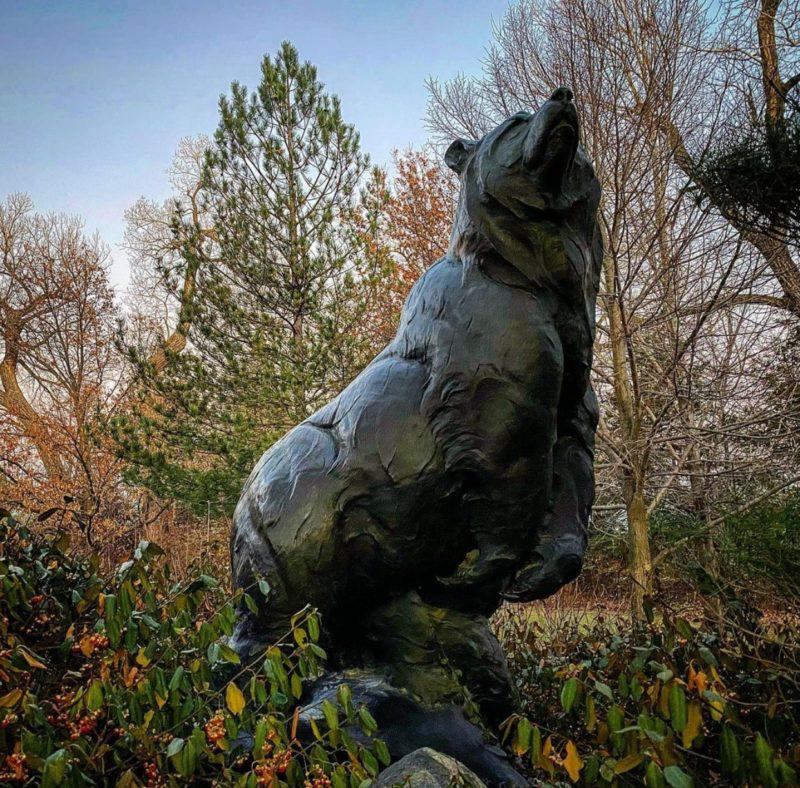 Professional Clay Model Sculptor
YouFine's model room is full of the best clay model sculptors, who have been learning sculpture since they were young. Moreover, the artists who make clay models specialize in animal sculptures, They will specially raise animals to observe the details of their appearance so that they can carve the most realistic clay models. So our bronze bear sculptures are lifelike, and the final product will allow you to feel the wild beauty of large wild animals.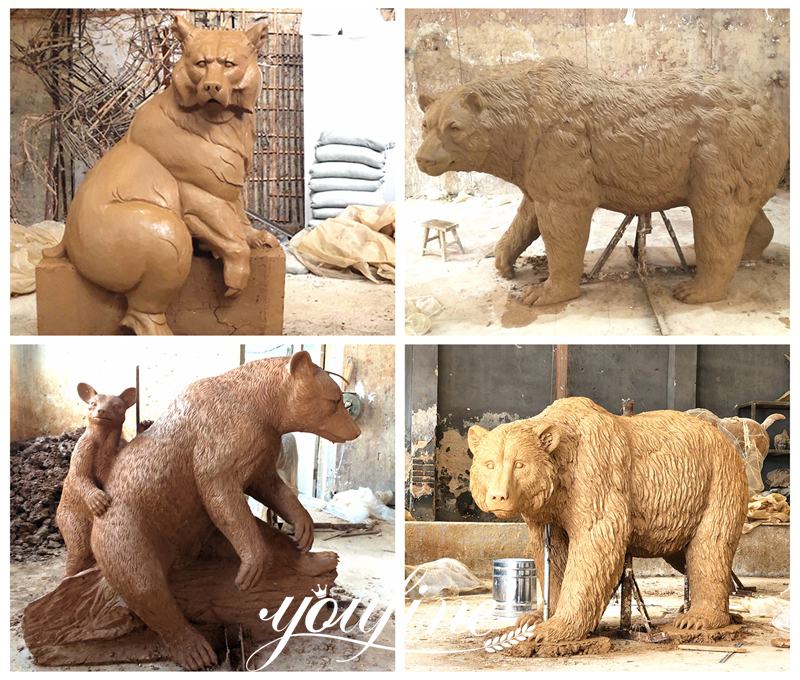 Provide Customization Services
YouFine offers a range of customization services for large bear statues for sale.  Customers can choose or modify the posture and expression of the bear statue according to their own needs. Whether they prefer a standing, sitting, upright posture, or a bear-and-bear combination design, YouFine could create sculptures that reflect the desired emotion or character, depending on the client's requirements. Additionally, customers can specify the size and proportions they want for the large bear statue. We also make many designs of life-size bronze bear statues.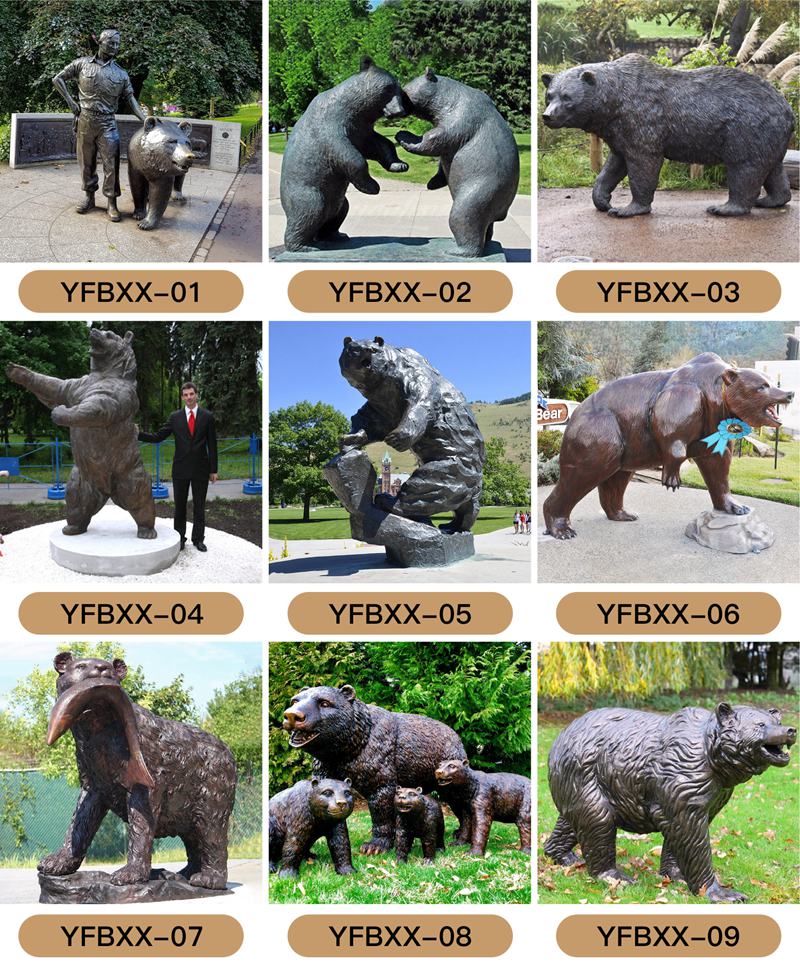 Why Choose Our Bronze Statues?
YouFine factory has ready-made animal clay models of various shapes, so customers can save the cost of making clay models and get bronze bear sculptures at a lower price.
YouFine is proficient in the most traditional bronze sculpture production process, the lost wax method, and can fully use the 33 processes of casting bronze statues to create the perfect bronze statues.
In addition, YouFine also has a professional QC team to supervise and inspect every process of sculpture production. Make sure there is no quality problem after the statue is cast.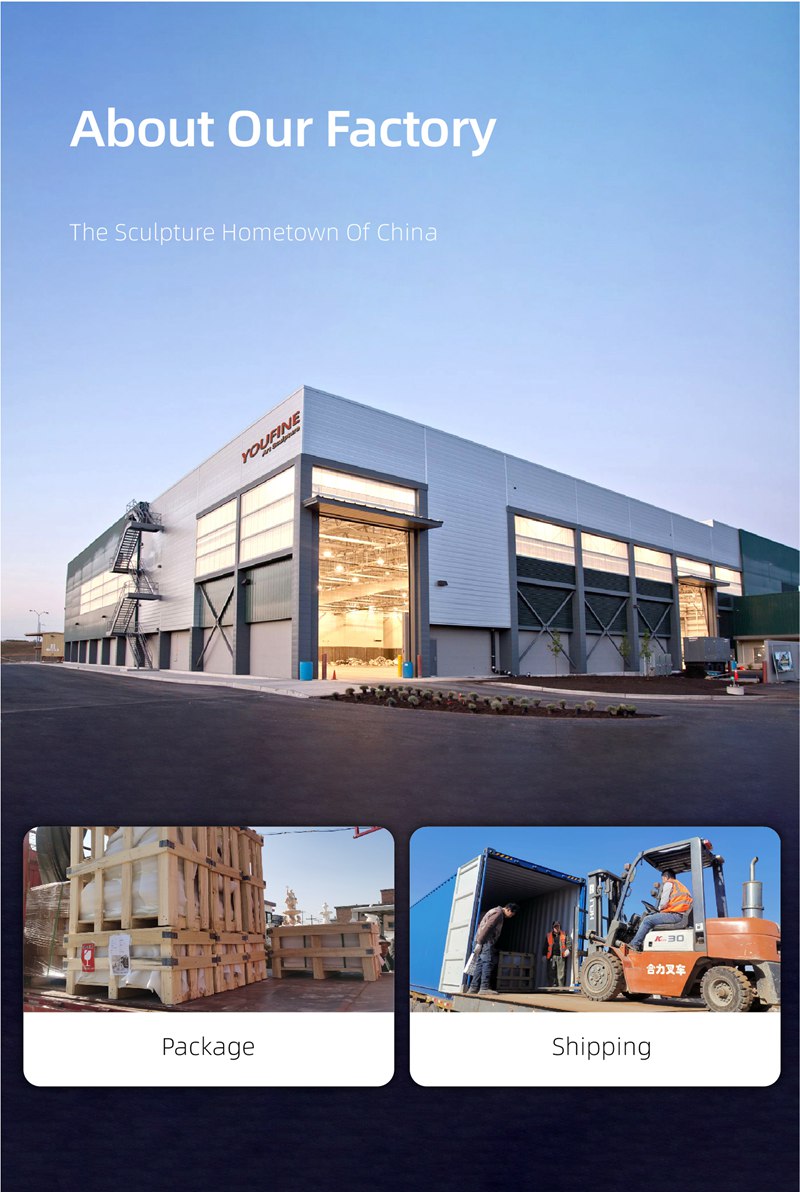 Dive into Our Bronze Animals Collection
YouFine offers a vast collection of bronze sculptures ranging from wildlife to abstract art, each bearing the hallmark of our craftsmanship and dedication.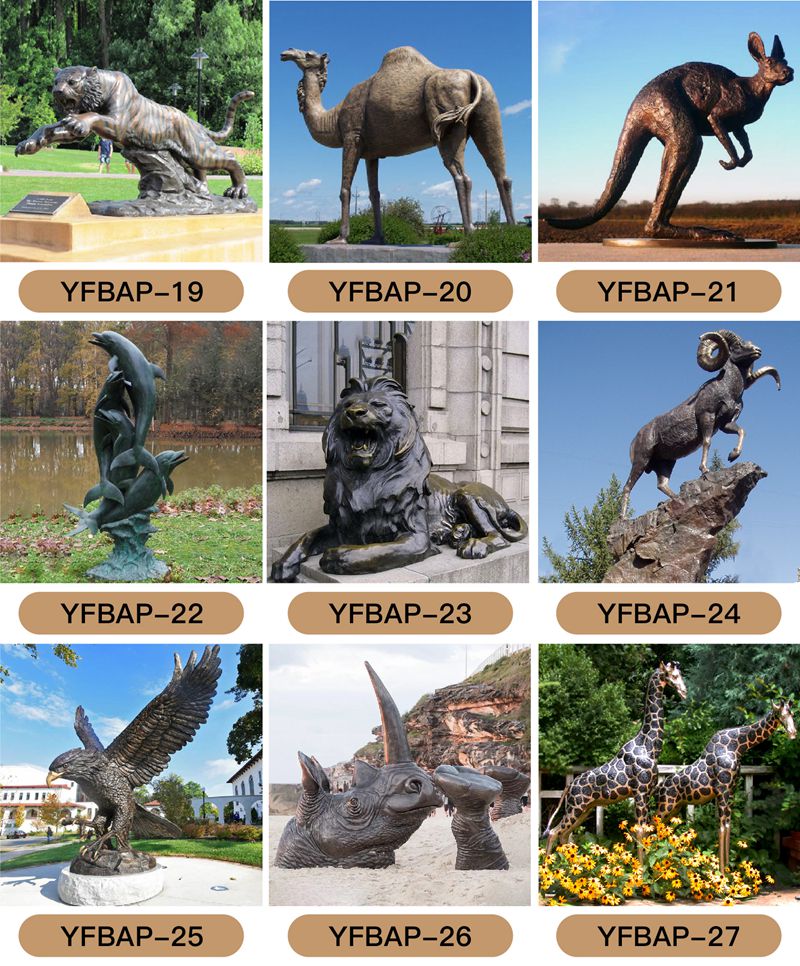 If you want to add an animal sculpture to a vast outdoor space, a bronze bear statue is always one of the most perfect ones. Contact YouFine to get popular bronze bear sculpture designs.