Cast Bronze Flying Eagle Statue Details:
What a shocking life-size bronze flying eagle statue, the details of this sculpture would make you fall in love with it immediately. could you imagine this is a bronze animal sculpture made of bronze? Yes, it is made by our professional masters. Our factory would use high-quality bronze materials, and the bronze medal content would reach more than 85%.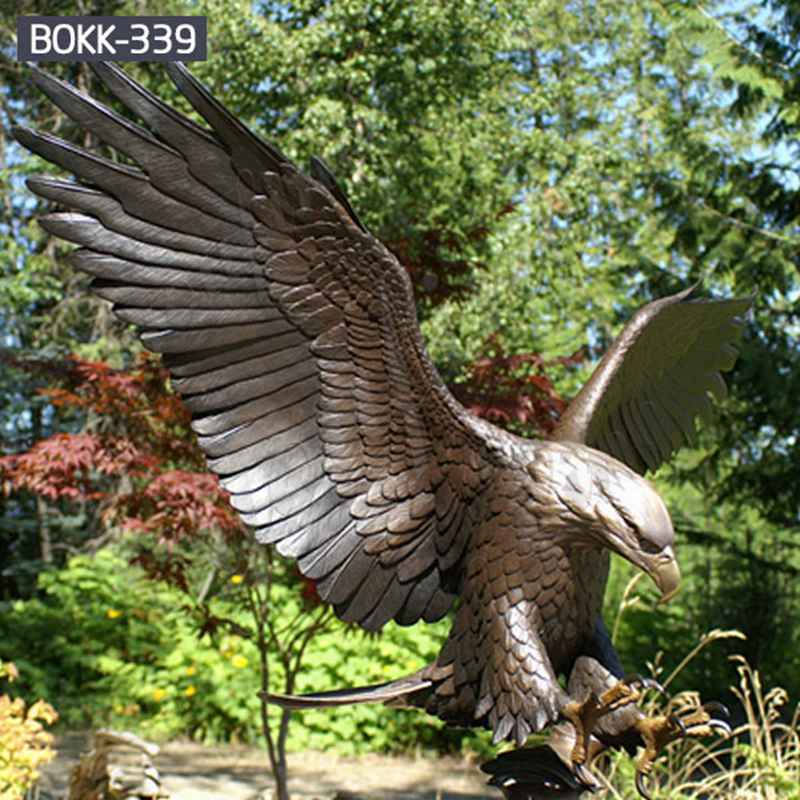 Our Advantage 1: Using silica sol process:
Our bronze flying eagle statue is cast using the traditional lost wax method. As we all know, this is one of the most primitive and oldest ways to make bronze sculptures. Through years of continuous research and practice in our factory, we have continuously improved the lost wax method to continuously improve the quality of our products. We currently use the latest silica sol process to ensure that the sculpture would not produce white spots during use. However, this technology has not been used in most factories.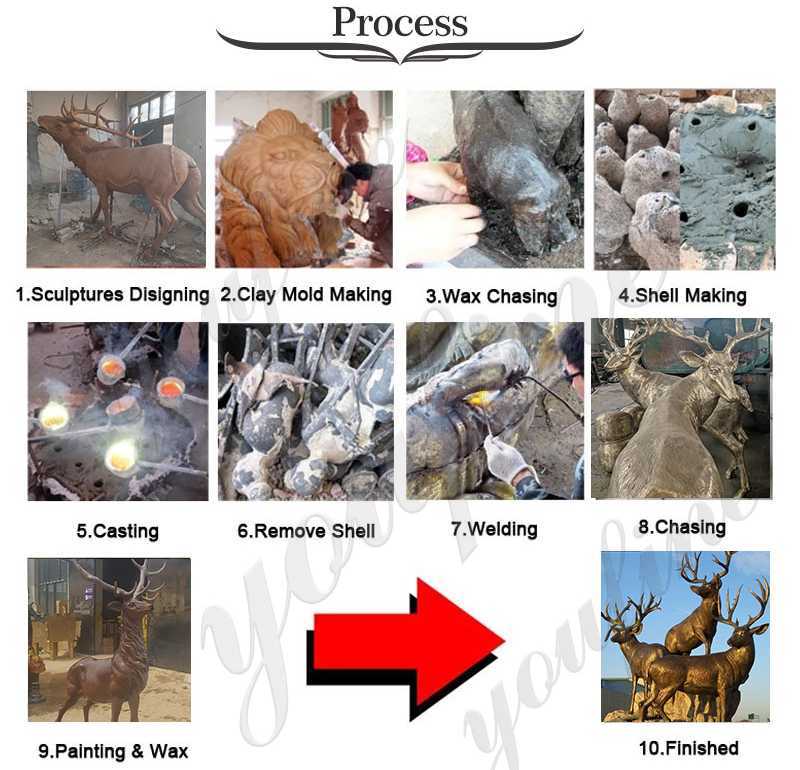 Our Advantage 2: Having Professional Masters
You Fine factory not only has advanced technology, but we also have professional masters. This exquisite and vivid eagle sculpture is hand-casted by our professional masters. Our master has been engaged in the production of bronze sculptures all year round and has very rich experience in sculpture production. Therefore, the details of the sculpture are perfect, the eagle's body and the feathers of the eagle's wings are very layered.
We pay attention to the quality of our products:
Therefore, you could believe that the quality of our high-quality life-size bronze flying eagle statues is impeccable. We attach great importance to the quality of sculpture, and each staff from You Fine would regard quality as our life. In the process of making sculptures, our staff would inspect the products to ensure that the sculptures have no quality problems. Therefore, the bronze sculptures from our factory could be used for hundreds of years and become works of art passed down from generation to generation.
Here, you could choose from many designs and chooses of bronze eagle sculptures. Please feel free to contact us for the price of your favorite one. We would reply to you as soon as possible.