Sculpture Introduction:
This is a very vivid bronze kangaroo sculpture. We could see that this sculpture is a design lying on the ground. The kangaroo raised his head slightly and stretched his limbs on the stone. Such a vivid kangaroo sculpture interacts with the surrounding environment, making the whole environment more attractive. Bronze kangaroo sculptures like this are a good choice for outdoor lawns, gardens, parks, zoos, and squares.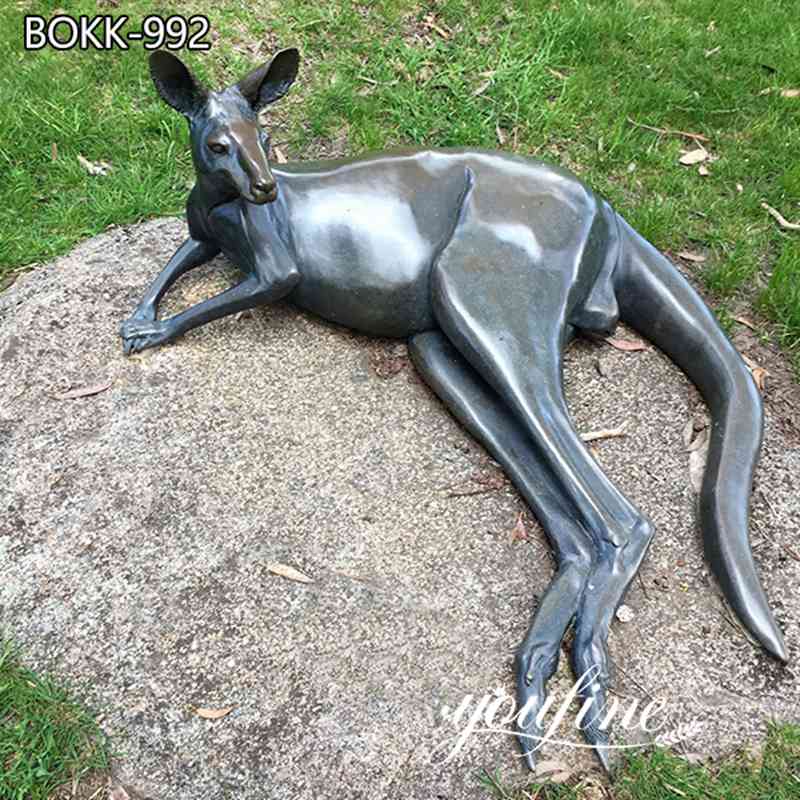 Quality Assurance:
Our bronze kangaroo sculpture is made of top-quality bronze as raw material, so it has very good quality. In order to ensure the fluidity and hardness of bronze, we would add some other metal elements to copper accordingly. So our bronzes could be a permanent treasure for your premises. And our kangaroo sculptures are chemically colored, so not only would the colors not fade, but they would become more attractive over time.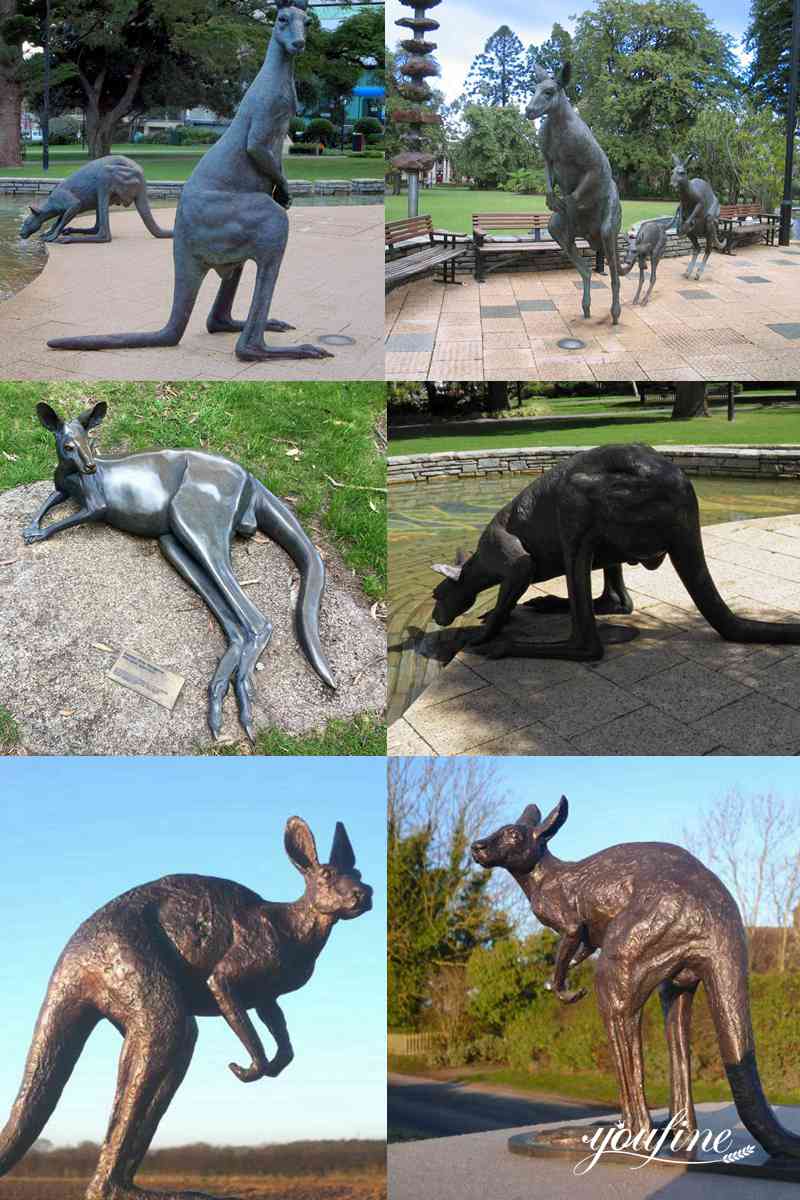 The Value of Bronze Sculpture:
As the design is more complex, more expertise and time are required to manufacture the mold. This is why extremely elaborate pieces are often more valuable than similarly sized statues of simple design. They last long time Bronze sculptures are excellent investments as they require minimal care and maintenance while surviving for hundreds of years. This means that your bronze artwork is almost guaranteed to last you a lifetime, and you could pass it on from generation to generation. In fact, some of the most famous bronze sculptures in the world are thousands of years old. The metal itself is very valuable. Artists could spend a lot of money to get the bronze metal they need to make their sculptures. This provides intrinsic value to these pieces, making them a worthwhile investment even if they are not yet stunning works of art. So buying such a top quality bronze kangaroo sculpture would also be a good investment.
Select YouFine Select Quality:
YouFine Sculpture has specialized in bronze sculpture for 39 years. So we are able to produce a range of high quality and popular bronze sculptures and statues. Artists in our professional line of animal sculptures have studied animals for many years and could perfectly grasp the features and details of each animal. Also, we could make regular sizes or custom according to your needs. At the same time, we would provide you with customized services and products according to your needs, so that you could buy bronze artworks that you are satisfied with.
If you have the intention to buy first-class quality bronze sculptures, YouFine would be your best choice. We also sell directly from the factory, so we could also guarantee a good price.