Bronze Garden Lion Statues Detail
Bronze Garden Lion Statues are very popular. The lion is the king of the forest and is both a symbol of authority and the embodiment of strength and valor. There are also many people who believe that lions are able to ward off bad luck, so lion ornaments are commonly used in homes. This bronze lion sculpture looks lifelike and our master was able to capture the distinctive features of this lion while creating this bronze sculpture. This lion sculpture is just one of our many designs, we have many more to choose from.
Bronze animal sculptures – the best ornaments for gardens
Bronze animal sculptures are commonly used in garden construction. People like animal sculptures for the following reasons: firstly, they are more vivid and interesting as compared to figure sculptures and it will make your whole garden full of life. Secondly, bronze sculptures are collectible and can be used for decades. Lastly, bronze sculptures are made using the lost wax casting process, which has been used since long ago in ancient times.
About Us
You Fine Art Sculpture is very professional in the making of bronze sculptures. We have bronze animal sculptures in a wide variety of designs and we are innovative in all of our designs. We have done large garden projects for many clients and Bronze Lion Statues, deer sculptures, bull sculptures, rabbit sculptures, and horse sculptures are the most common animal sculptures we make. Our masters are highly experienced and they could make all styles of any animal for you.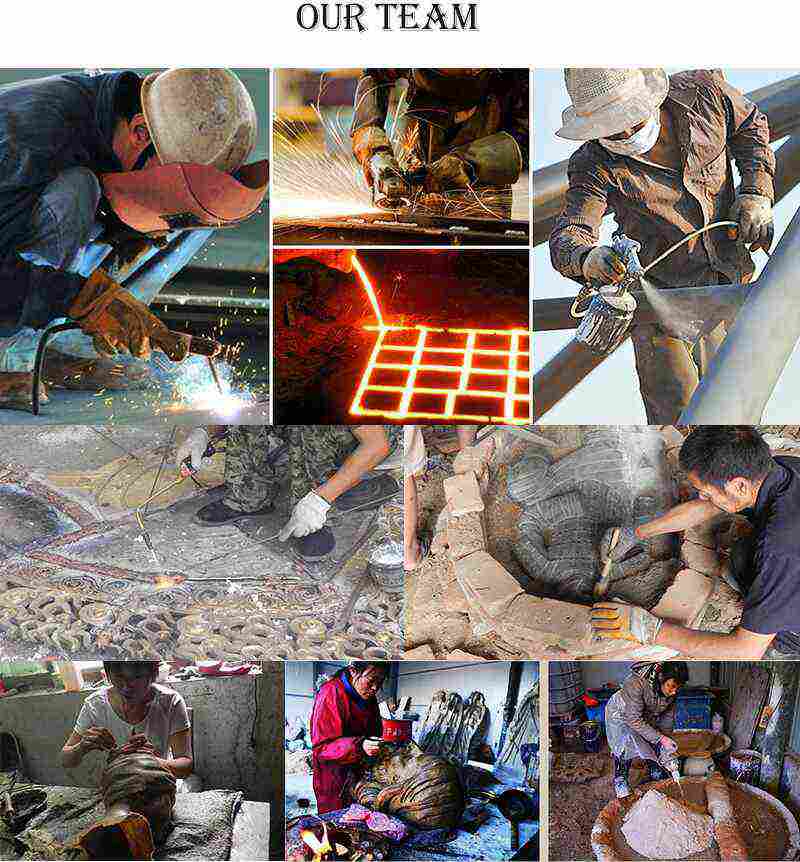 Choose You Fine, Choose Quality Service
★ Experienced Master
★ Free CAD/3D design service
★ Customized services
★ The best packaging
★ All-risk coverage
All of our bronze sculptures come with a high-quality guarantee. Typically, our bronze sculptures could be left outdoors for many years without damage. We will have professional after-sales staff waiting to serve you at any time, you could come to us for feedback if you encounter any problem.
Do you have any questions about this Life Size Bronze Garden Lion Statues? If not, don't hesitate to place your order right away.