Black Horse Statue Details:
Look at this life-size black horse statue, it has strong muscle, strong lambs, and a handsome face. Professional bronze casting masters make full use of their superb casting techniques and cast perfect details of this outdoor bronze horse. The mane of the statue is extremely close to that of a real animal and makes the statue looks more handsome. You might have seen many related horse designs, horse statues cast by YouFine must be the most exquisite and lifelike you have ever seen.
Lifelike Clay Model Manufacturer:
Before the formal bronze casting procedure, one of the most important steps is making a lifelike 1:1 clay model for the targeted statue. The final effect of the clay model would be close to the final effect of the finished products and could be used as a reference for the later casting process. Thus, the YouFine factory pays much attention to the manufacture of those clay models and invites top-level modeling masters to take charge of the manufacturing of clay models.
Lost Wax Casting Method:
In the YouFine factory, all of our products would be cast with the application of the lost wax casting method which includes 33 steps. Sculptures that were cast by this traditional bronze casting method would have exquisite and lifelike details and could last for many years. Besides, there would not be any white spots on the bronze surface as time goes by. And the masters who take charge of the bronze casting are skillful and could perfectly cast different bronze designs.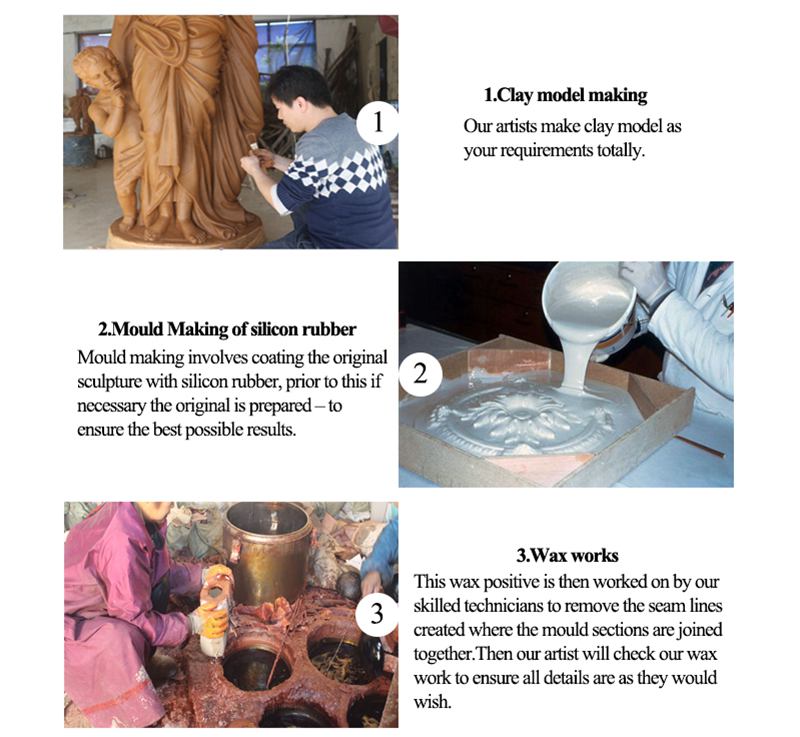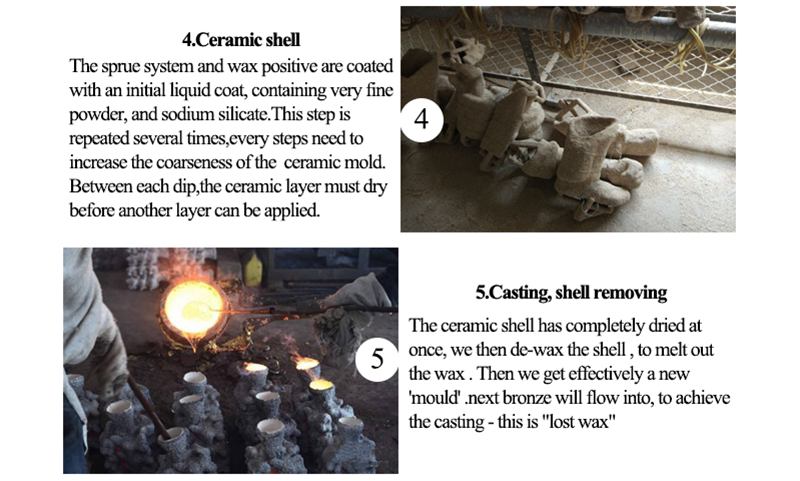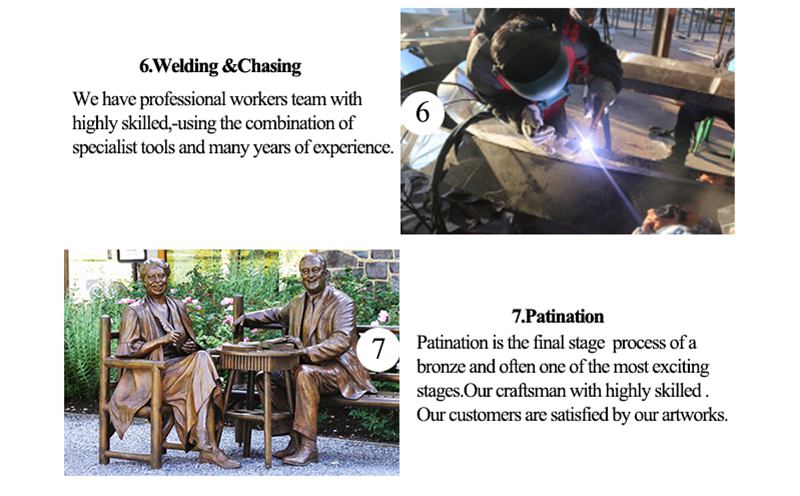 Advantages of YouFine Factory:
1. The consultants of YouFine would provide all of our customers latest product brochures for free and give you some purchase suggestions based on your needs and requirements.
2. Quality control takes charge of checking each product before packaging the products. In this way, the factory could make sure all of the products we sell to you are flawless art sculptures.
3. Professional wooden crates and soft foam would be used to package the sculpture. They could protect the sculpture during the shipment and reduce the risk of damage.
4. The factory buys full insurance for all of our products and protects the right of our customers as much as possible.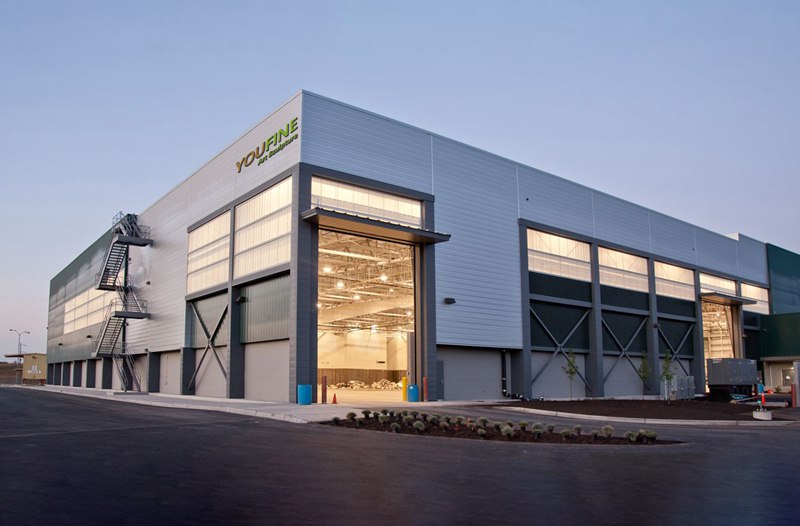 If you like the design of YouFine, please feel free to contact us at any time.