Casting Bronze Bull Sculpture Detail
This Bronze Bull Sculpture is a popular decoration for the garden and it will add a lot of color to the garden. This sculpture is cast using the traditional lost wax method and the craftsmanship is very well-honed. Our master craftsman paid great attention to the details of the product so that every part of this bull could be clearly seen. We also have many bronze bull sculpture designs. Wherever you would like to place it, we have the right one for you. And we could also customize the style according to the design you want.
Production Process      
1. Make clay film; all of our bronze sculptures are to make clay film in advance and strictly according to the ratio of 1:1.
2. Turn over the mold; simple modeling can be turned with plaster, complex modeling with silicone to turn.
3. Waxing; after turning the mold, pour the melted wax into the plaster mold or silicone mold, and wait for the wax to cool. After disassembling the mold, line up the wax mold.
4. Make the shell; wrap the wax model with quartz sand layer by layer.
5. Casting; (lost wax method) put the wax mold into the heat-resistant mold, burn the paraffin wax inside the shell by high temperature, then pour copper water into the quartz sand. Shell, cool, shape.
6. Sanding, splicing, welding seam treatment.
7. Coloring, oiling, and sealing wax.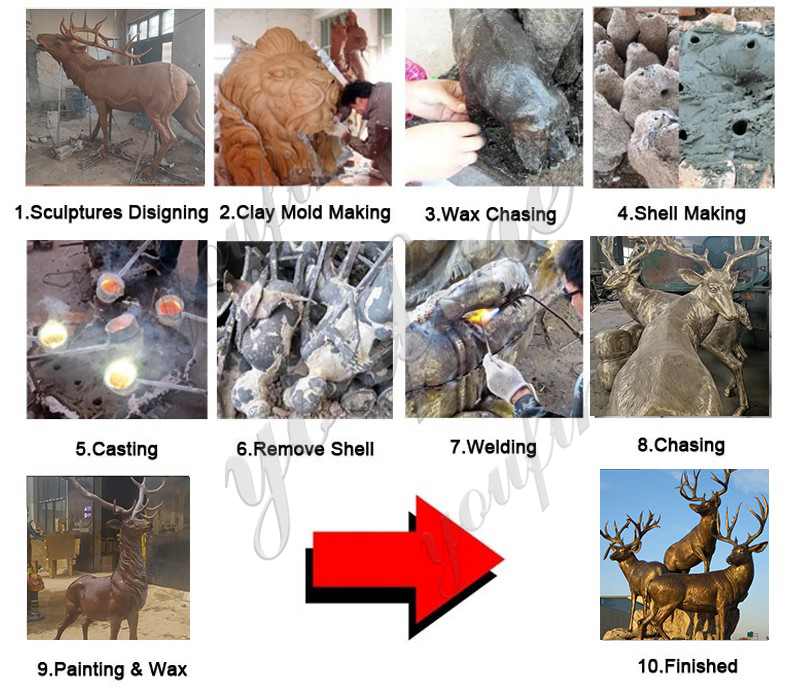 Why Choose You Fine?
1. You Fine Art Sculpture has the best model masters, they are good at making models of animals and figure sculpture separately.
2. After the mold is turned, the wax pattern would be modified according to the original image to avoid losing some details of the model during the mold turning.
3. The bronze statues produced by our factory have a high bronze content.
4. We have professional chemical coloring masters.
5. Professional packaging to ensure the safety of goods during transportation.
6. We would buy every risk for our customers for every sculpture.
7. We have a professional installation team.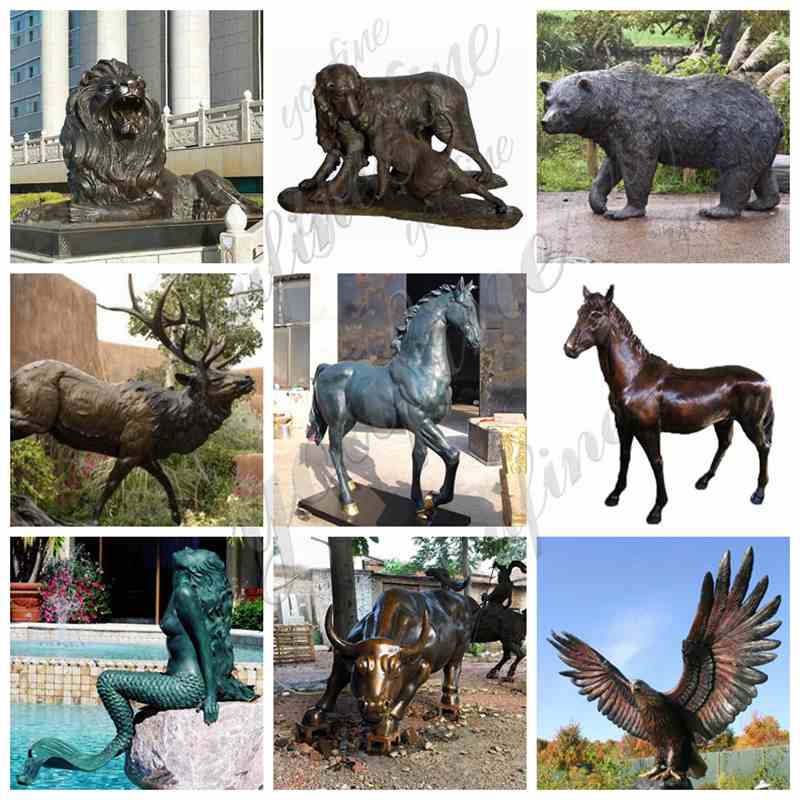 You Fine Art Sculpture is very professional in making bronze sculptures. If you like this Casting Bronze Bull Sculpture feel free to contact us, we will provide you with the best service and the best products.