Sculpture Introduction:
This Bronze Elk Sculpture from YouFine Bronze Sculpture Foundry with top-notch detail and quality would be loved by customers at an affordable factory wholesale price. Our Elk Sculpture 1:1 restores every feature and detail of the Elk and is a good choice for outdoor garden decoration. Such sculptures could be installed on street lawns, animal theme parks, parks, public squares, etc., and create vivid and attractive outdoor scenery.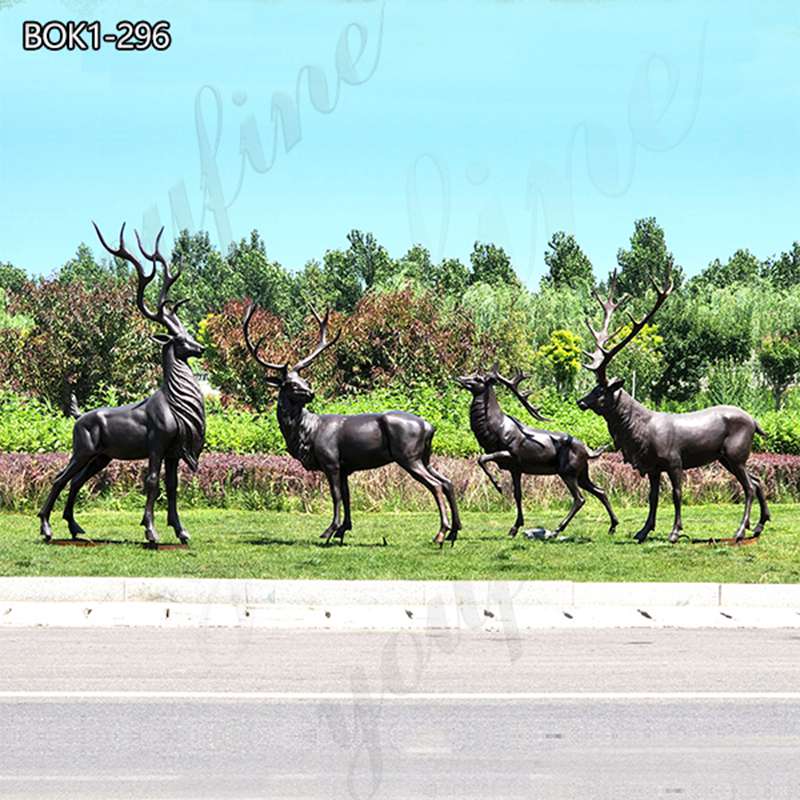 Elk is one of the most popular animals. The elk sculpture cast in bronze has also been loved and favored by many customers. This is because the elk has a graceful figure and is a very beautiful animal. Its head and face are long and narrow like a horse, its horns are like a deer, and it is slightly different from other deer. Its hooves are wide like a cow, and its tail is slender like a donkey. Hardly forked. It is this unique characteristic that makes elk so easy to distinguish from other deer species.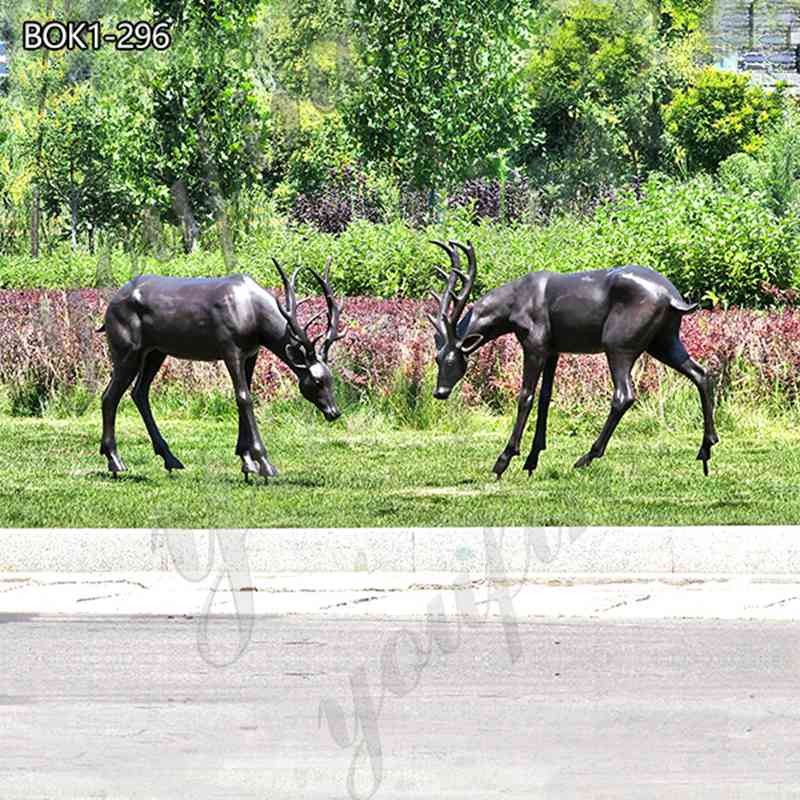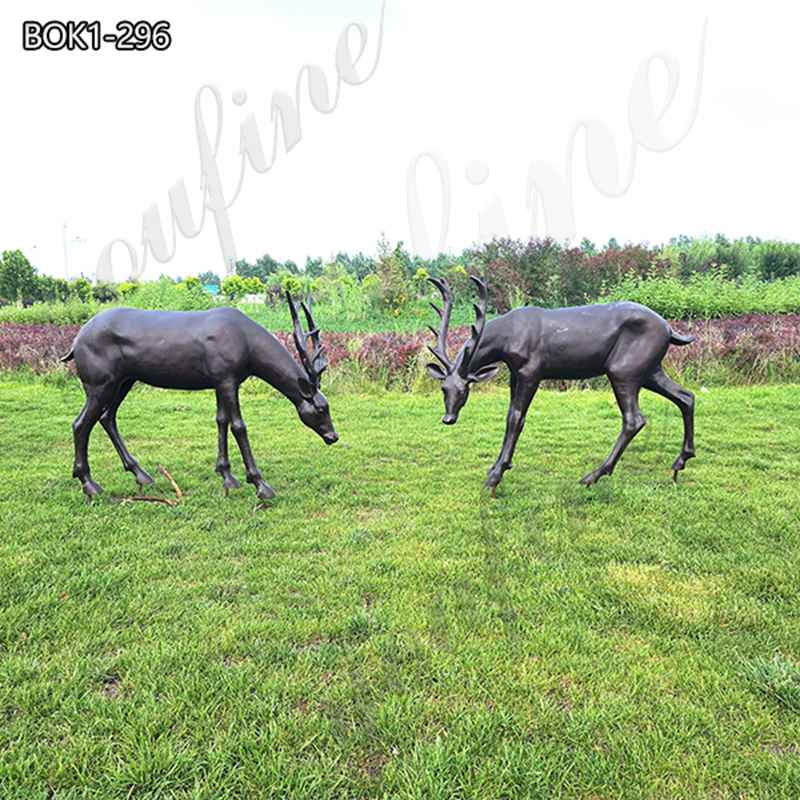 How Does Youfine Guarantee The High Quality And Detail Of The Sculptures?
First, the first step in making a bronze sculpture is to first make a realistic and vivid clay model. The clay model is the foundation of bronze sculpture casting and an essential part. Some of YouFine's clay model artists specialize in animal studies, and our artists had a month of up-close encounters with elk in order to bring out the beautifully realistic details. The models of our deer sculptures after that are always highly satisfied and praised by customers. Also in our model room, there are many ready-made models of deer sculptures. If you choose the deer sculpture you want in the designs with models, then YouFine would give you discounts and deals to use our models for free. This would be a very good deal and you would save at least a thousand dollars.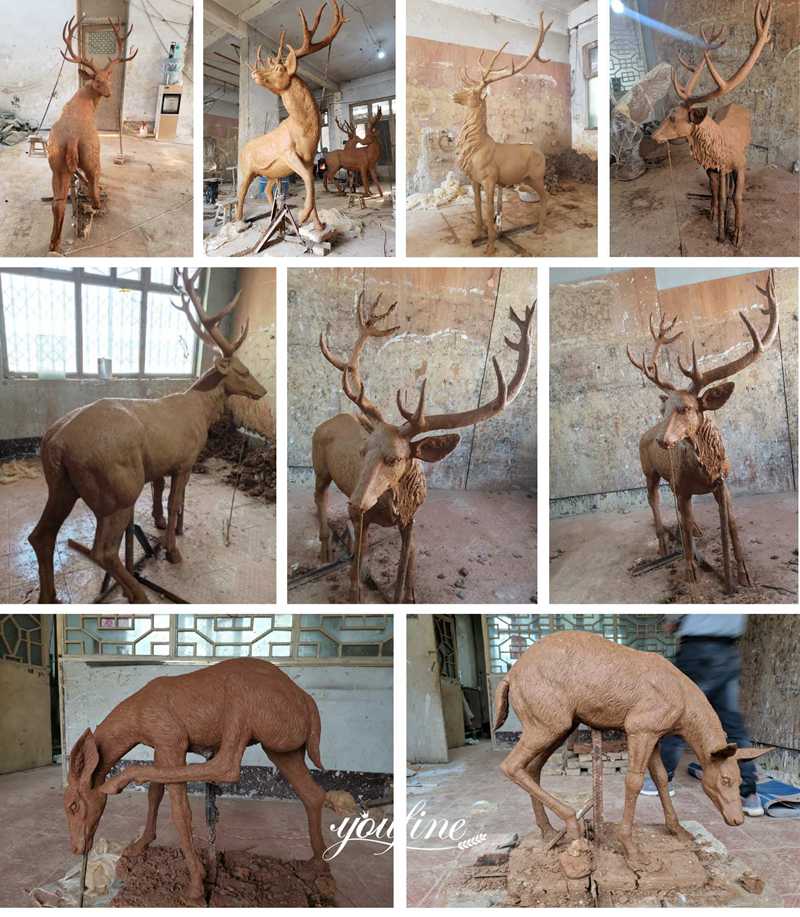 In the last coloring session of the elk bronze sculpture, YouFine's top coloring masters would use chemical coloring. Our coloring artists are highly skilled and could mix and match a variety of fascinating colors with chemical potions for you to choose from. So the color of your elk sculpture would not only not fade, but also have many possibilities. Over time, we could also guarantee that your elk sculpture would become more attractive and natural in color over the years.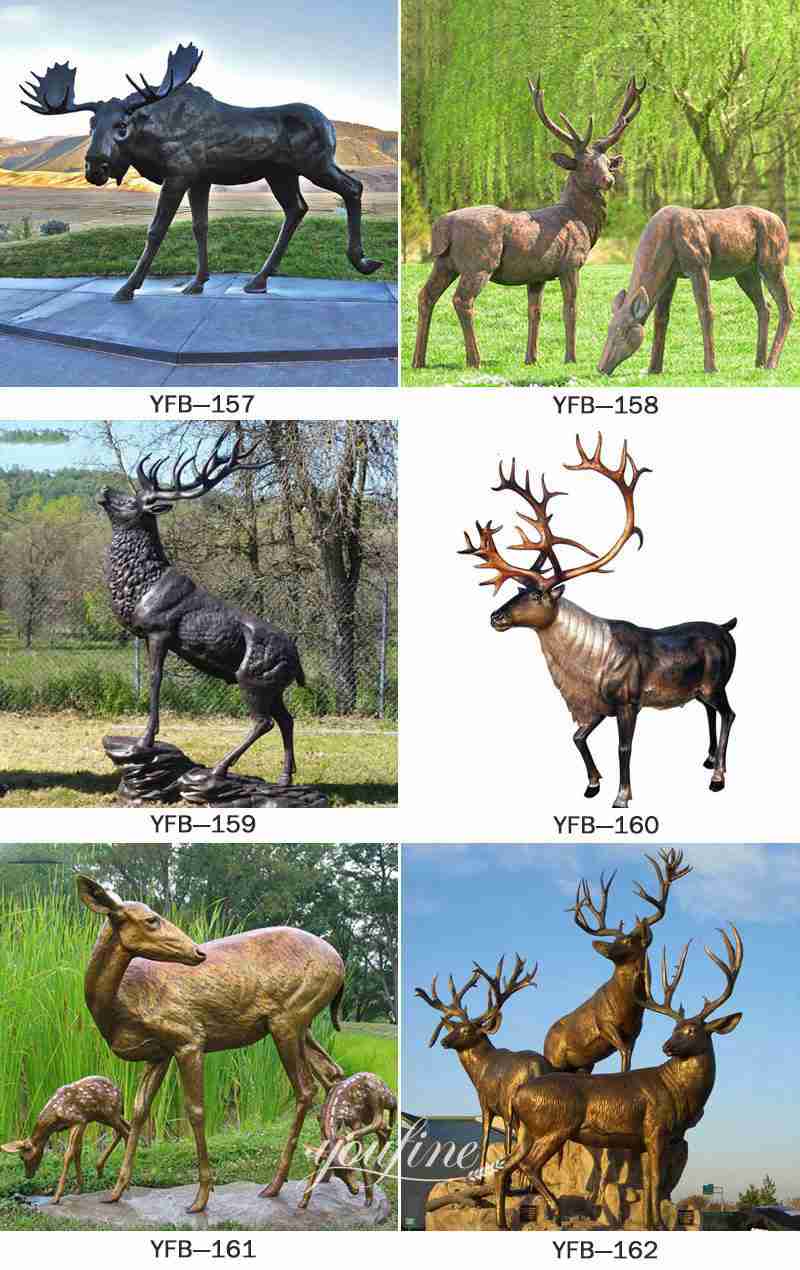 More Deer Sculpture Designs:
As a 39-year-old bronze sculpture factory, YouFine has hundreds of deer sculpture designs for you to choose from. There are sculptures of a doe with a young deer, a sculpture of a moose, a sculpture of a fighting deer, and more. Each design has a different charm.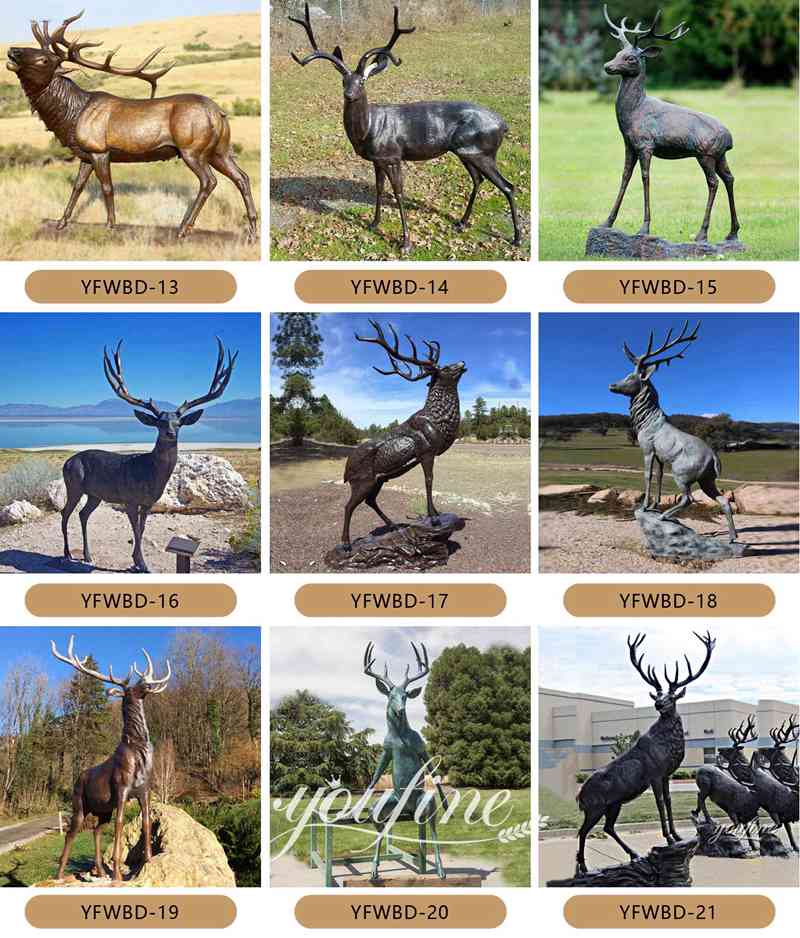 YouFine is also factory direct, so we could guarantee you the best price in the industry without sacrificing quality. If you are interested in our deer sculptures, you could always contact us for a quote.