Antique Bronze Mermaid Statue for Pond Decoration Detail
If you have a large swimming pool in your home, wouldn't this bronze mermaid sculpture make a great decoration? This nude bronze mermaid sculpture is very appealing and putting it next to a pool could add a lot of amusement. This mermaid sat on the rocks on the shore, it tilted its head and enjoyed the world beyond the bottom. Every detail of this Bronze Mermaid Sculpture is crystal clear and our master craftsman paid great attention to detail when making it. The quality of this bronze sculpture is so good that it could be left outside for many years.
Company Profile
There are thousands of High-quality Bronze Mermaid Sculptures in You Fine. Our company has a factory specializing in the production of bronze statues. Size can be customized according to customer requirements. We have completed many large indoor and outdoor bronze garden statues, including western statues, classical statues, children statues, various wildlife statues, water sculptures, and busts of celebrities. Our company has its own production plant with more than 30 years of experience in sculpture. We have a professional design team and production team to ensure that we provide you with high-quality products.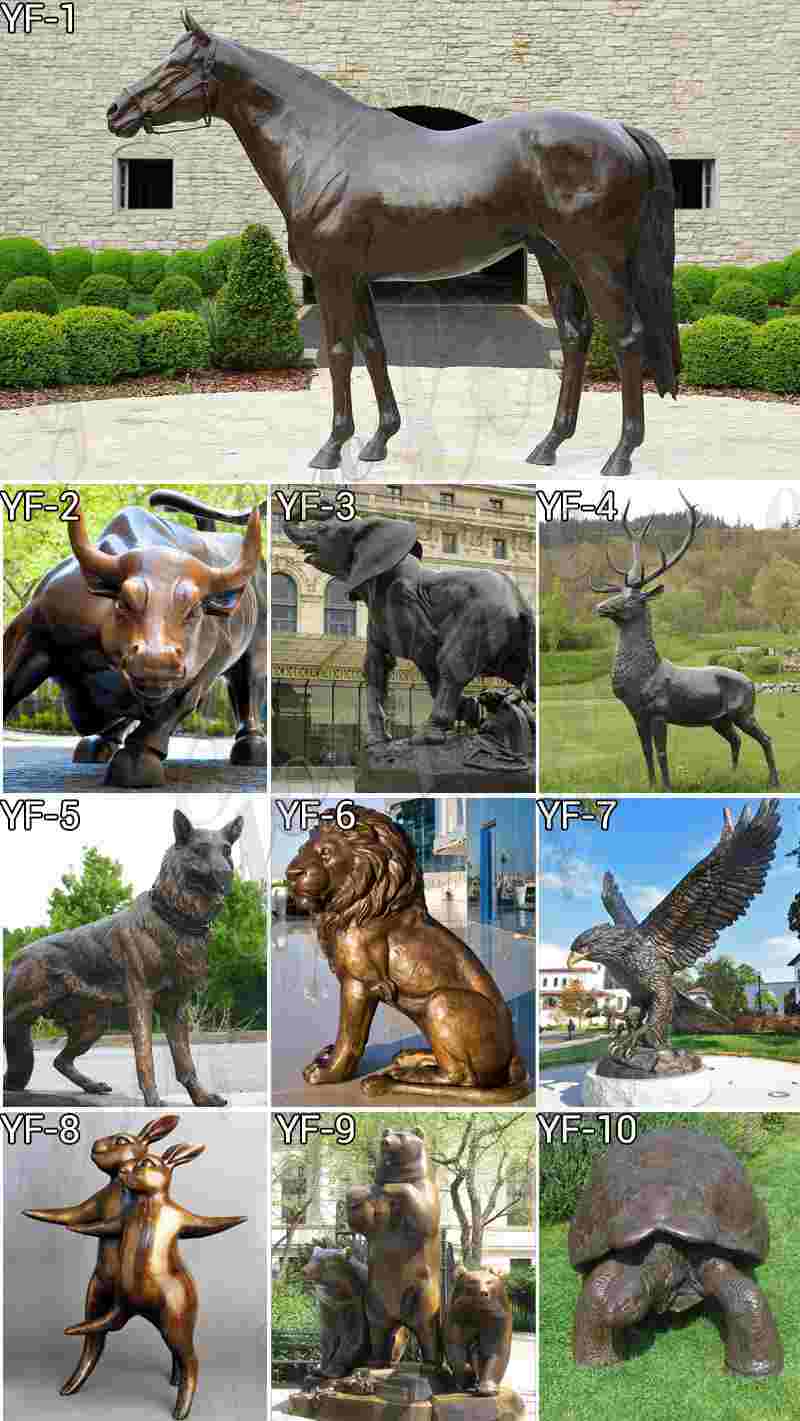 Related Products
In addition to Antique Bronze Mermaid Statue, You Fine Art Sculpture also has many bronze animal sculptures, and we have customized many animal sculptures of mermaids, lions, bears, dogs, eagles, etc. for many clients. We could do a series of sculptures of figures such as Einstein, Stephen Hawking, Lincoln, etc. Whether it's the making of figure sculptures or animal sculptures, we have a wealth of experience and our master craftsmen are skilled and experienced. Trust us to make the bronze sculpture you want.
If you want a bronze animal sculpture, You Fine is definitely a great choice. Choose us and we won't let you down.