Item No: BOKK-278
Size: H 71cm & H 150cm
Material: Bronze
Quality: 100% Quality Insurance
Package: Strong Wooden Crate
Technique: Lost Wax Casting Method
This lovely pair of cast solid antique bronze deer statues will make a very charming addition to a large garden, their laid-back pose perfectly showcases the natural beauty of the animals. No one could resist such a delicate and charming sculpture, please feel free to contact us to get this pair of antique bronze deer statues.
Introduction of Antique Bronze Statue:
This pair of life size bronze deer statues are simple but classic in shape, the sculptural surface is finished in a classic and antique brown, the color that lasts outdoors for a long time and gradually becomes more natural over time. One bronze deer is looking down for things, and the other copper deer looks up into the distance. Their different postures show the natural life scene of the real copper deer. Our master captured the life of a real copper deer very well!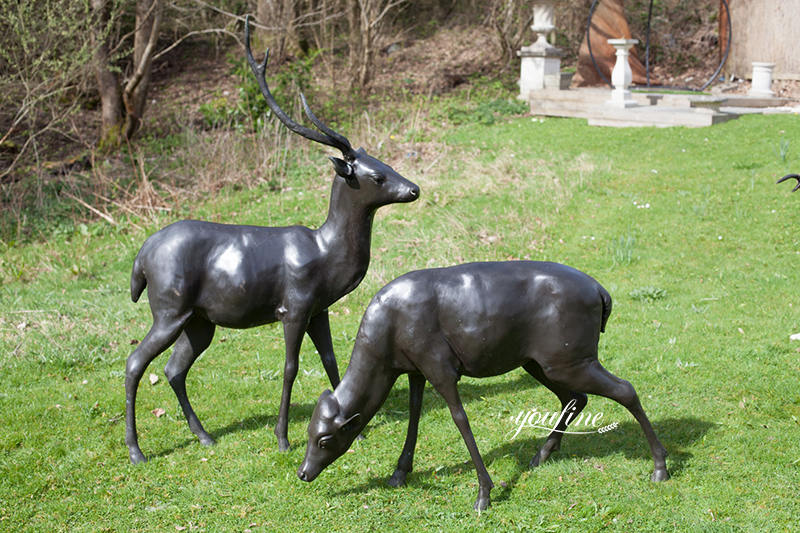 Sculpture Application Places:
There are many places suitable for placing sculptures in our living environment, such as hotels, castles, interiors of houses, parks, squares, etc. If there are only flowers and trees in a garden, it will be a bit monotonous, but if you put this pair of bronze deer statues in your garden, the whole garden will be full of more vitality, it could even be said that this pair of sculptures will be the soul of the garden!
Our Customized Services:
We have models of this pair of antique bronze deer statues, you could save a lot on model costs if you choose our size. But if you want other sizes, we could remake the model according to your request.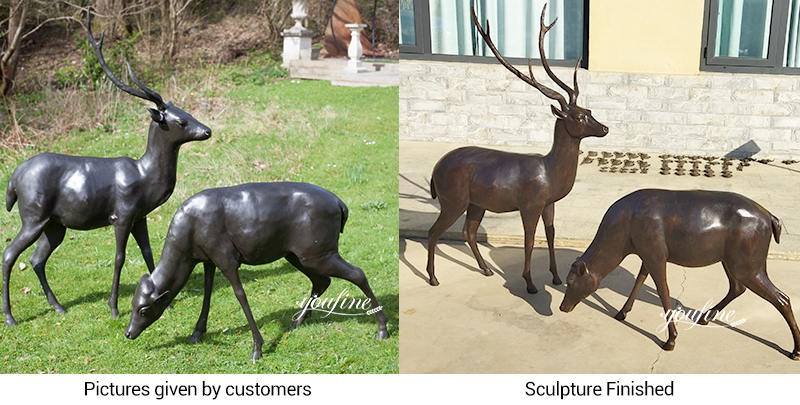 Also, we could make statues in different colors. You could choose any color you like and we will color it according to your requirements. If you are not sure about the color, we could also suggest the most suitable according to the environment of your installation site.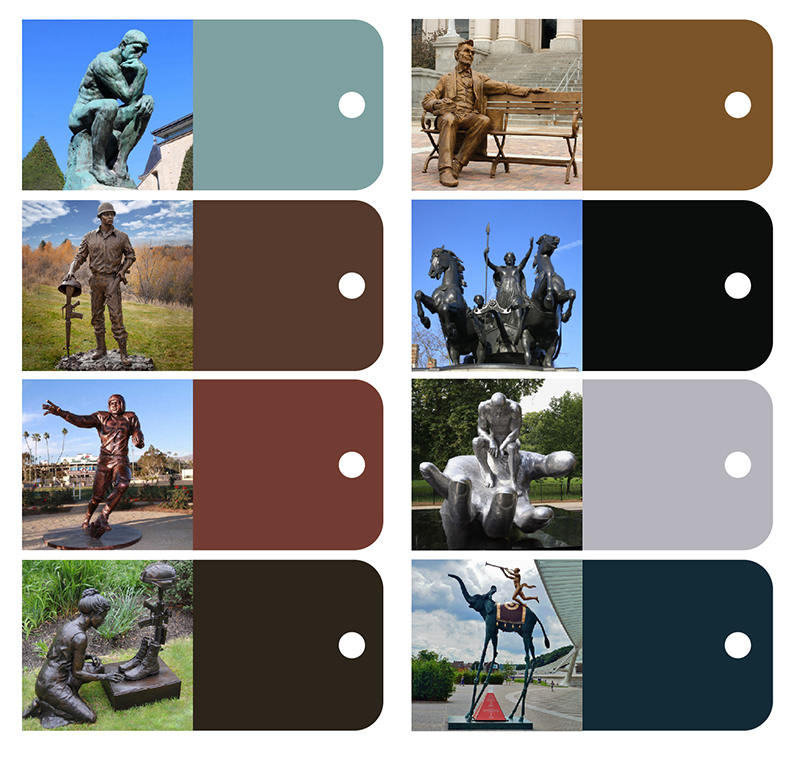 Life is always colorful. If you want to add more unusual colors to your life, then this pair of sculptures will be definitely a good choice! Please feel free to contact us for a quote!