Outdoor Bronze Moose Details:
Outdoor bronze moose statue is a branch of bronze deer statues of the YouFine factory. And this design is one of the most popular bronze animal statues and is loved by many customers. This statue is lifelike and it is impossible for you to realize it is just a statue if you just see it from a picture or photo. Each procedure is operated by excellent artists who have many years of sculpture manufacturing experience and treat each artwork seriously.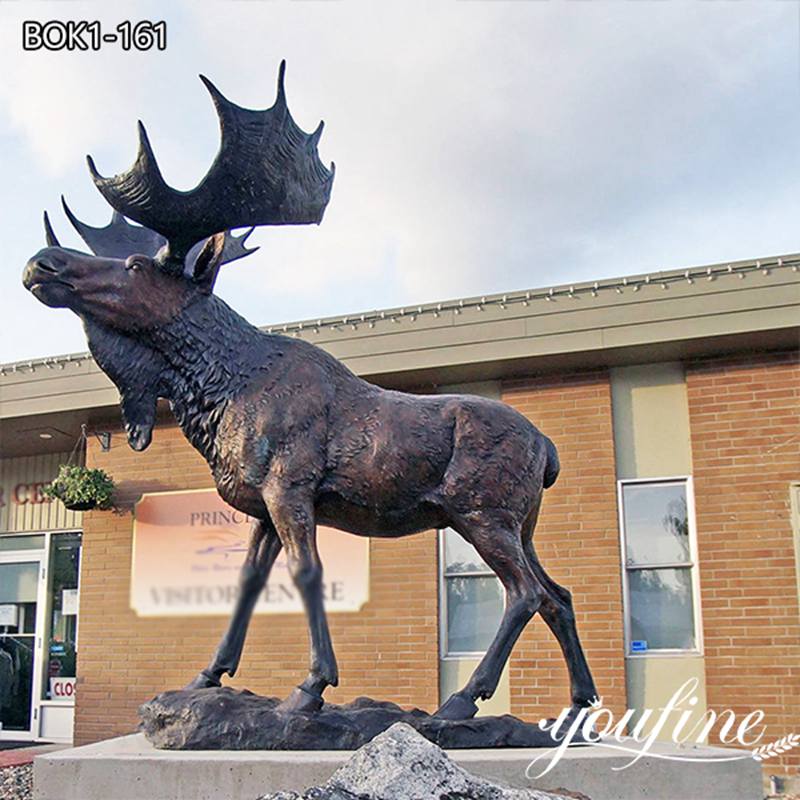 How to Gain a Lifelike Statue?
First of all, it is necessary to make a 1:1 clay model for the target statue based on professional design drawings. The factory would invite top-level modeling masters to make a 1:1 clay model for statues and the model would be the reference of bronze casting. Modeling masters would carefully carve each detail of the statue in order to make sure the perfect final effect of bronze designs.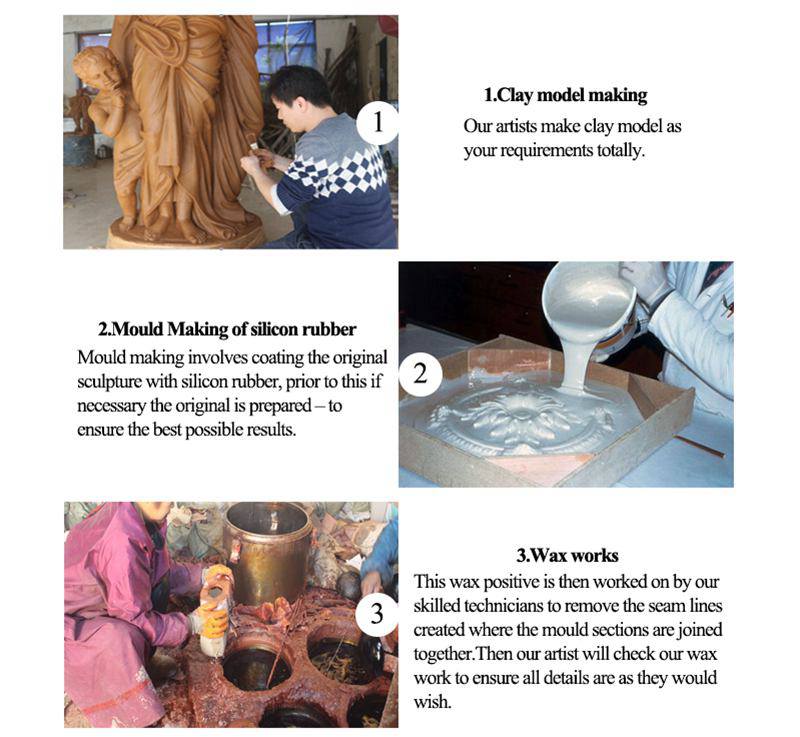 Secondly, experienced bronze casting masters would use the traditional lost wax method to cast different parts of the statues. Since it is difficult to cast a whole statue, masters usually divide the statue into several parts and cast each of them. Professional welding masters would weld these parts together and polishing masters would polish the whole statue in order to remove the welding marks.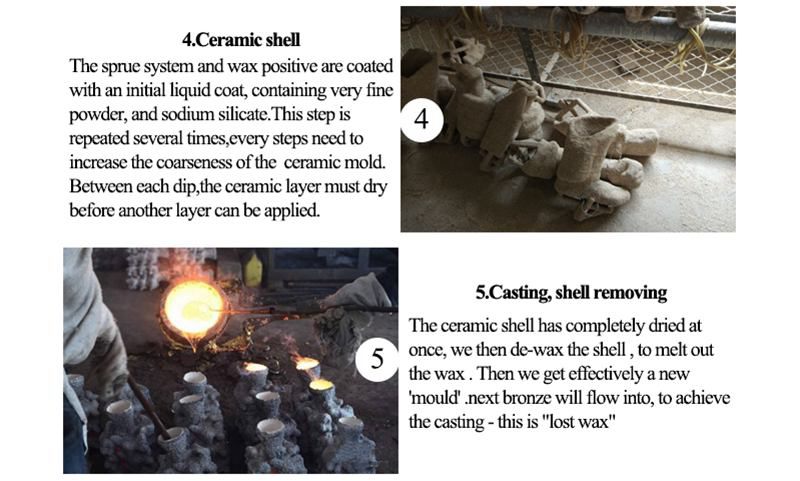 Since some customers pursue a vivid final effect, the factory would color our statues after polishing. Professional coloring masters would make many experiments before operating on the statue surface. And sculptures colored by their superb techniques are usually lifelike and extremely close to the color of real animals.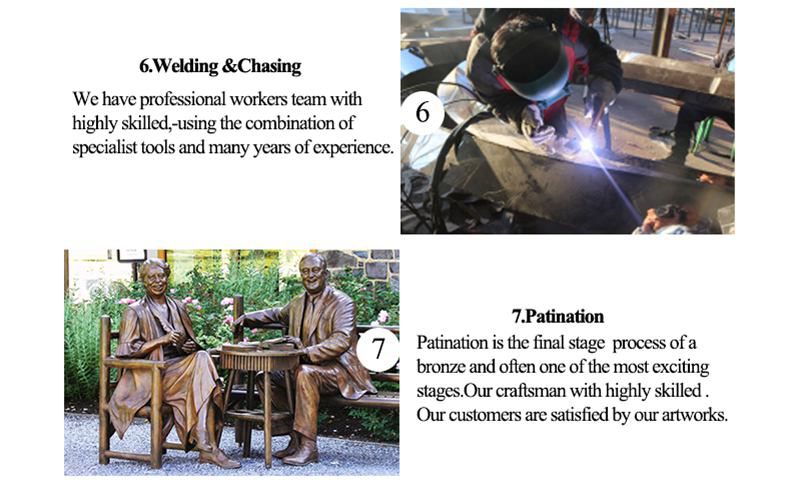 If you are interested in bronze designs of YouFine, why not contact us immediately? Our consultants could answer your questions about our products and provide useful purchase suggestions based on your requirements.