Flying Casting Bronze Eagle Garden Sculpture Detail
The eagle symbolizes flying high in the sky, being able to face life's difficulties, and being able to soar freely in the air, which means that a person has great ideals. It also symbolizes victory. So if you want to be successful in your career, having a bronze eagle sculpture in your home is a great symbolic message. Of course, if you want your children to be brave and strong or to be successful in their studies, you could also place a Bronze Eagle Sculpture to encourage him. Bronze eagle sculptures are also perfect to give as gifts.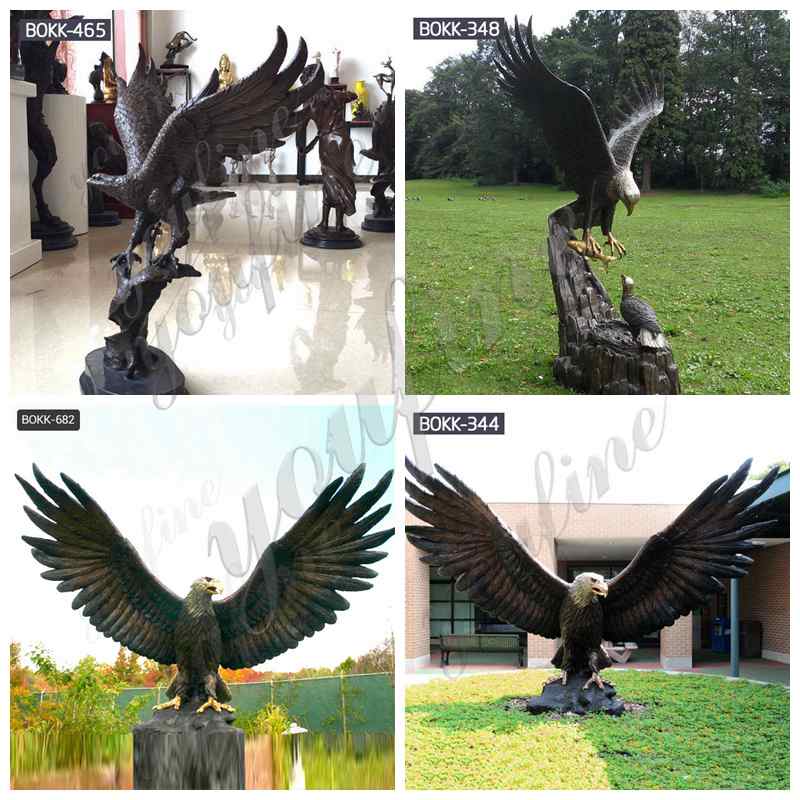 Company Profile
You Fine Art Sculpture is a professional in making bronze animal sculptures. We have the largest production factory in Quyang, Hebei province, and we have more than 20 years of experience in production. Our workers have many years of experience in the industry, they are all very professional and careful. We also have a special design team, and all our bronze sculpture animals are very new designs. We have done many Outdoor Bronze Animal Sculptures, our sculptures are loved by many customers because of the diversity of our designs! Besides the diversity of our products, our service is also excellent. If you have any questions about bronze animal sculptures, you can come and consult us.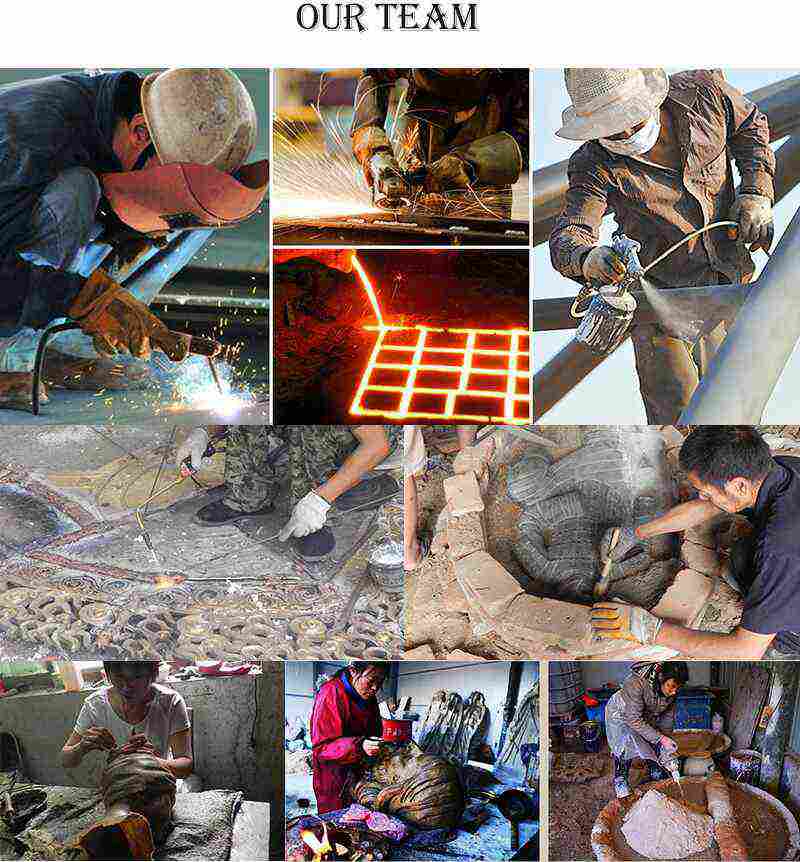 Related Products
In addition to Bronze Eagle Garden Sculptures, we have many other designs of bronze flying eagle sculptures, and our designs are very innovative. We have made many custom bronze animal sculptures of mermaids, bears, dogs, eagles, cows, horses, and more for many customers. All of our bronze animal sculptures are very realistic, so we have many customers who love our animal sculptures.
Quality products and comprehensive service are our pursuits, we hope you could buy satisfactory products from us. If you have any questions about this Casting Bronze Eagle Garden Sculpture, please feel free to contact us.