Bronze Eagle Sculpture Show
Come and see our large bronze eagle sculpture. This bronze eagle sculpture is made of high-quality copper. Its shape is majestic. Its wings are spread out as if it will soar into the sky in the next second. The feathers on the wings are exquisitely carved. His eyes were sharp as if he could penetrate everything, showing a powerful majesty. The lines of the entire sculpture are smooth and full of power and movement, making people feel a strong sense of vitality and vitality.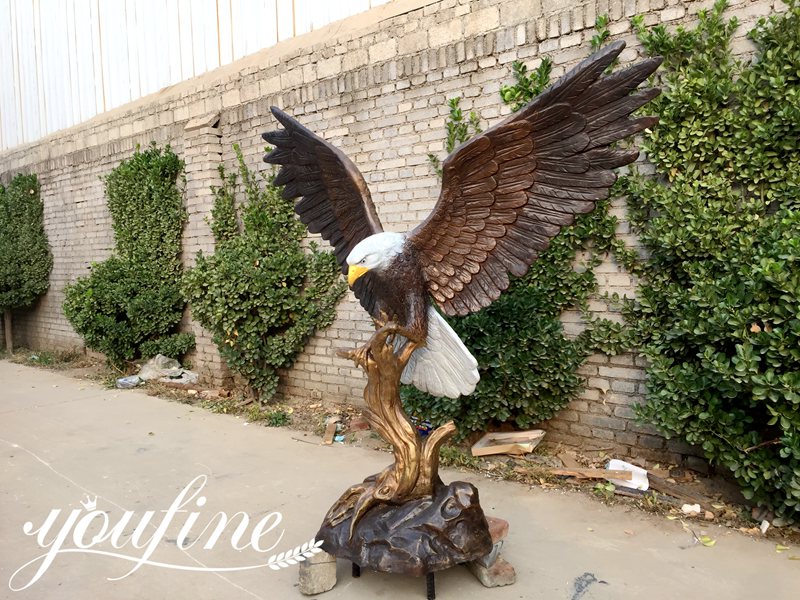 This bronze eagle sculpture is a classic work of our factory. It is not only a work of art, but also a souvenir that can be used as outdoor decoration or as a collection. We use state-of-the-art casting technology to achieve an extremely high level of quality and craftsmanship in this sculpture.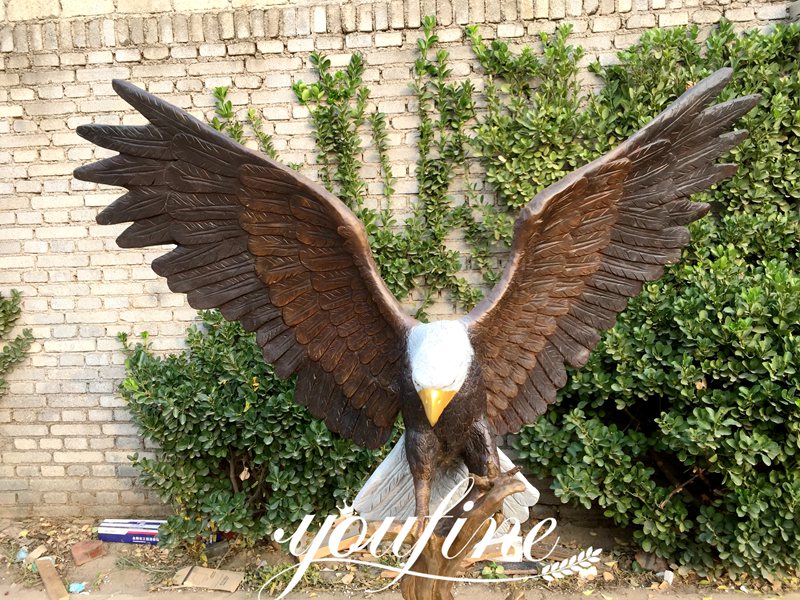 Detailed 1:1 Clay Models
The reason why our bronze eagle sculptures are so real is that YouFine will make an exquisite clay model. Our factory has sculptors who specialize in making clay models of animal sculptures. They have many years of experience and they will make every detail of the bronze eagle. This eagle statue's vividly portrayed. During the production process, we will repeatedly modify and adjust the clay model until it completely meets our requirements. We then cast the bronze eagle sculpture based on the clay model.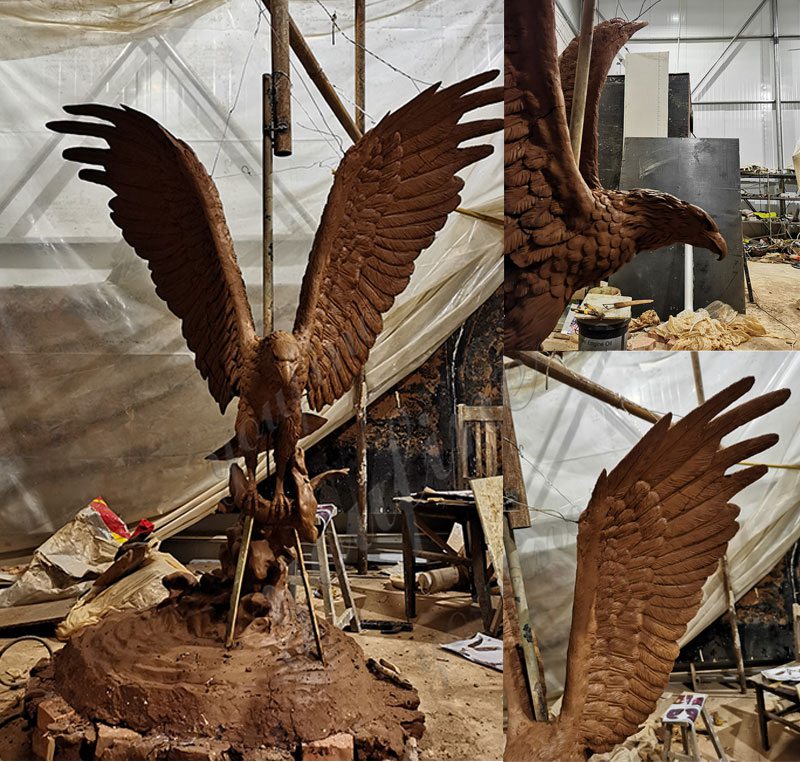 Safest Packaging and Transportation
YouFine also offers comprehensive insurance services to ensure the safety of the bronze eagle sculpture during transportation and display. Our professional packaging team will carefully package the sculpture to ensure that bronze eagle statue does not suffer any damage during transportation. Our door-to-door delivery service allows customers to enjoy this exquisite work of art as soon as possible.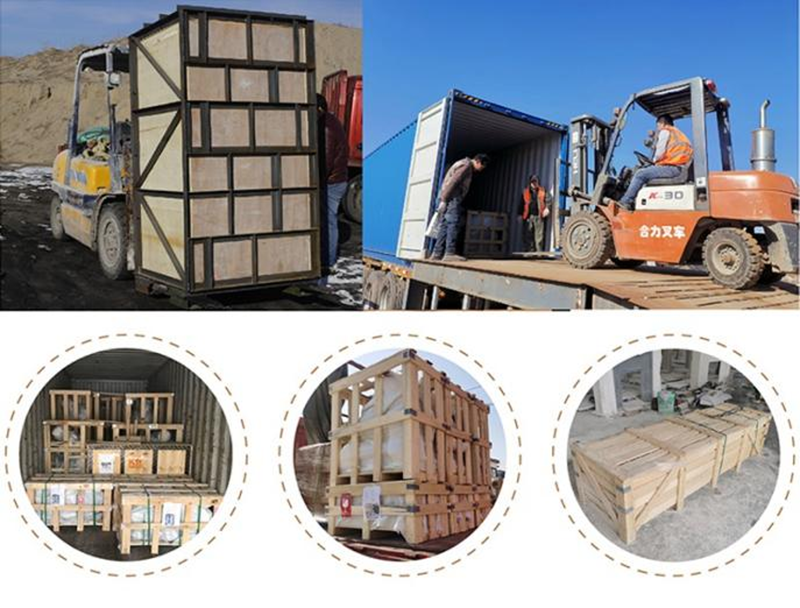 Customized Service
YouFine Sculpture Factory offers tailor-made services to cater to the specific requirements of our customers. We can customize the eagle sculpture's color, size, and shape to align perfectly with your preferences and vision. Your artistic and creative desires are our top priority, and we are dedicated to bringing your unique ideas to life through our sculptures.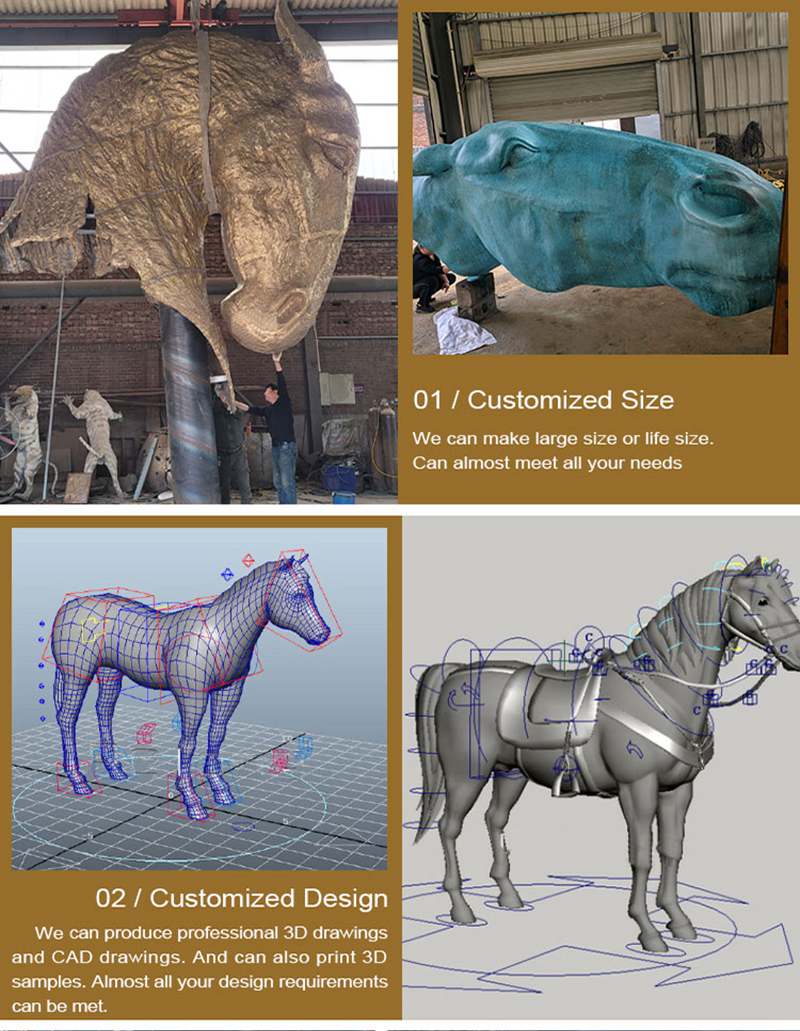 More Bronze Eagle Statue Options
Our factory takes pride in providing an extensive range of bronze eagle sculptures for you to choose from. We understand that each customer has unique preferences and requirements, which is why we offer a diverse collection of these majestic bird sculptures to cater to a variety of tastes and needs.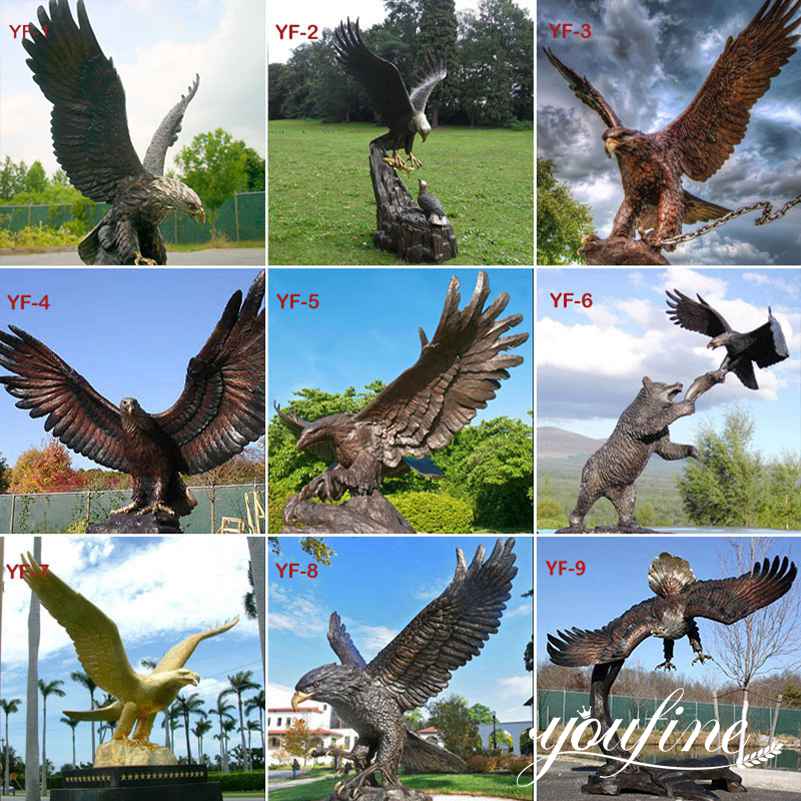 This large bronze eagle sculpture is a perfect work of art, whether as decoration or collection, it is a very good choice. We look forward to cooperating with you to create more artistic beauty together.