This is a very realistic black horse sculpture, and every detail can show the horse's style. Smooth muscle lines, handsome face, elegant mane, are so charming. A beautiful bronze horse statue adorn your outdoor garden like this would be a very beautiful sight.
When making this black horse sculpture, we will use chemical coloring to make the color of the horse the color you want. Because chemical coloring uses the principle of chemical potion and copper surface reaction to achieve the purpose, the color of our statue will be very natural and attractive. And this color will not fade easily, and it will become a very beautiful landscape after many years.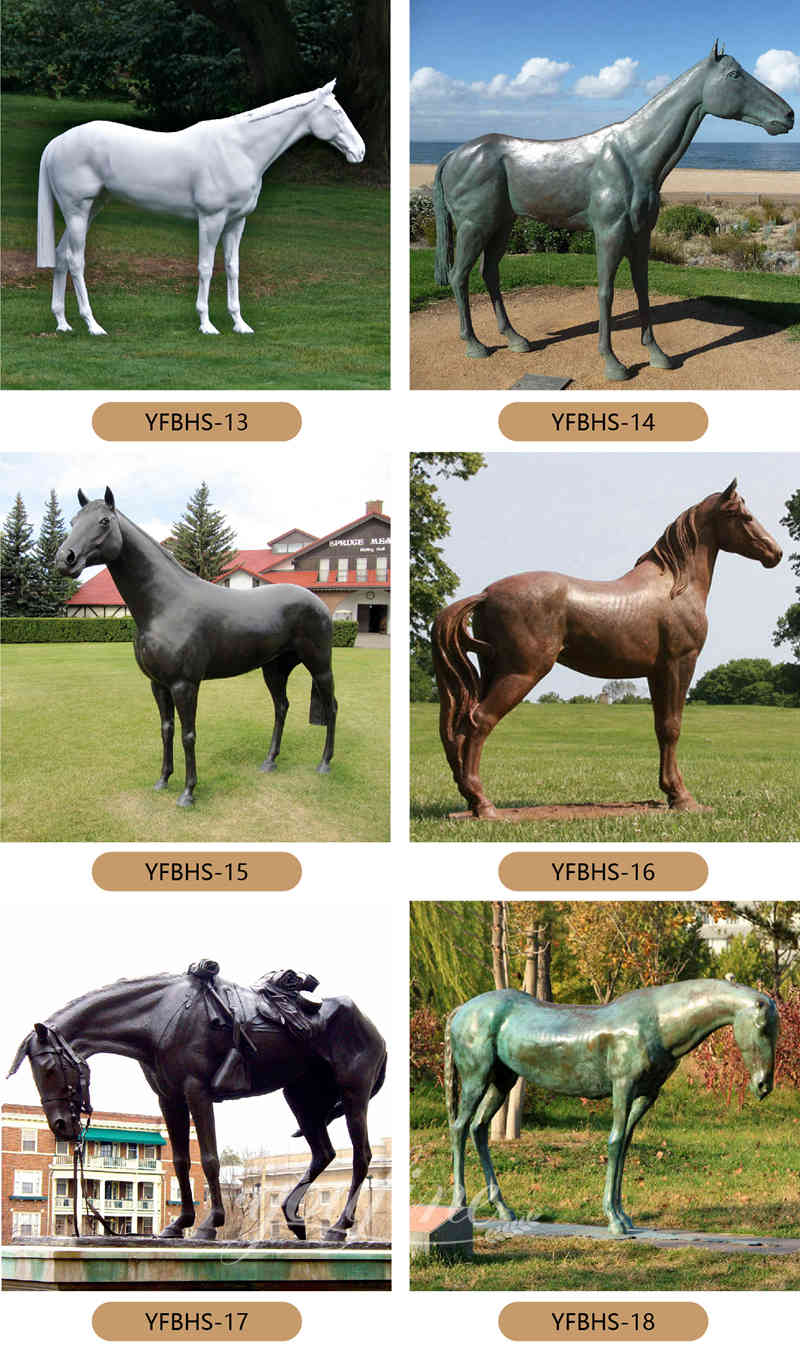 YouFine Art Sculpture – Your Best Choice!
The bronze sculptures produced by YouFine have the following characteristics: First, they use silicon fused castings, which are not prone to white spots and have a long shelf life; other factories use ammonia castings, which are prone to white spots over time. Second, our bronze sculptures are highly reducible; we supervise each of the 33 processes to reduce reducibility loss in each process; we can guarantee less than 2% wear per process. Finally, regarding the thickness of the copper sculpture, our copper sculpture is generally 6-8 mm. (Other factories generally do 4-5mm) In short, we can guarantee to make the bronze black horse statue you want with exquisite details.
More Options:
We have been established for many years. Provide professional services to many customers. And our 39 years of experience has allowed us to accumulate many exquisite horse statue designs for our clients to choose from. Most importantly, we can accept customization and we can do it according to your design. We will also provide you with the most professional advice to ensure your bronze sculpture is flawless.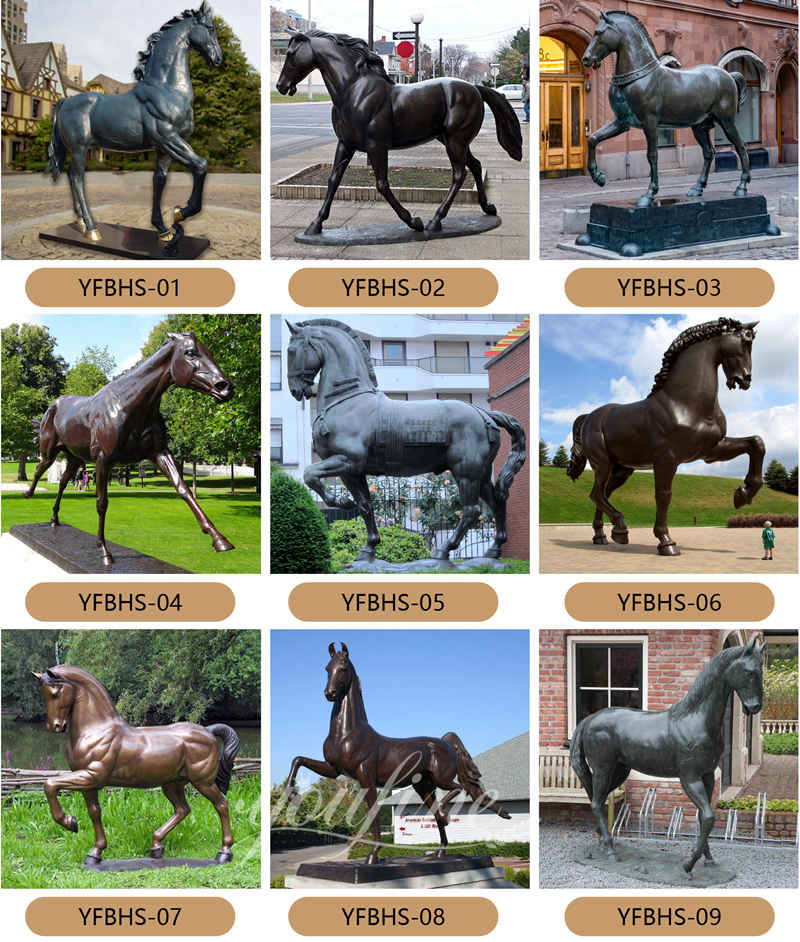 If you have more information, please feel free to contact us.