Large Size Bronze Bear and Eagle Statue Detail
This Bronze Bear and Eagle Statue show us a bear and an eagle are fighting over a fish. This statue looks very interesting and it is the latest design of our master. This statue is very suitable to be placed in your garden, it could add a lot of fun to your garden. We have made this statue for many clients at home and abroad. We currently have a lot of this sculpture in stock, so you could get the best price when you buy it at this time.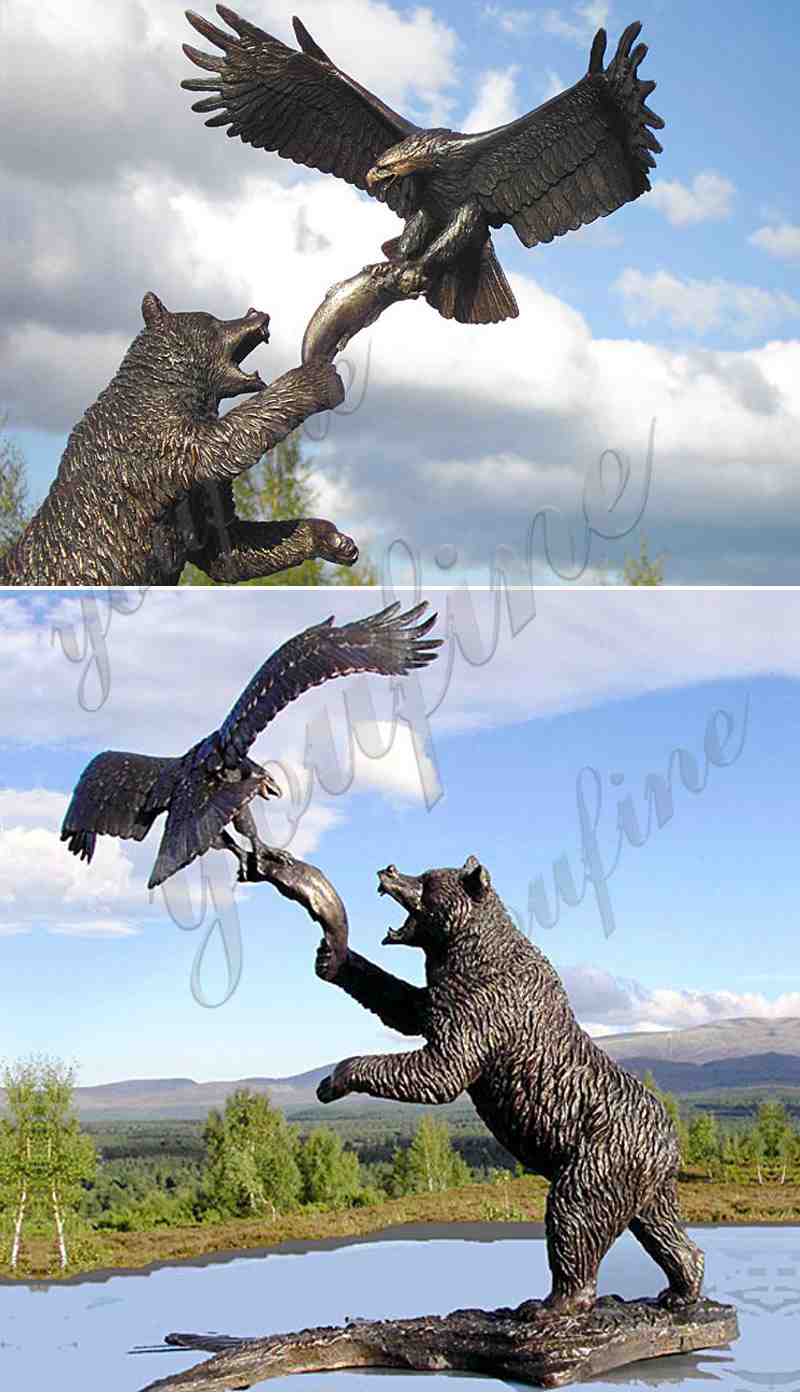 We have many more designs on bronze bear sculptures. Wherever you would like to place it, we have the perfect style to recommend to you. As for the size, we are also open to customization.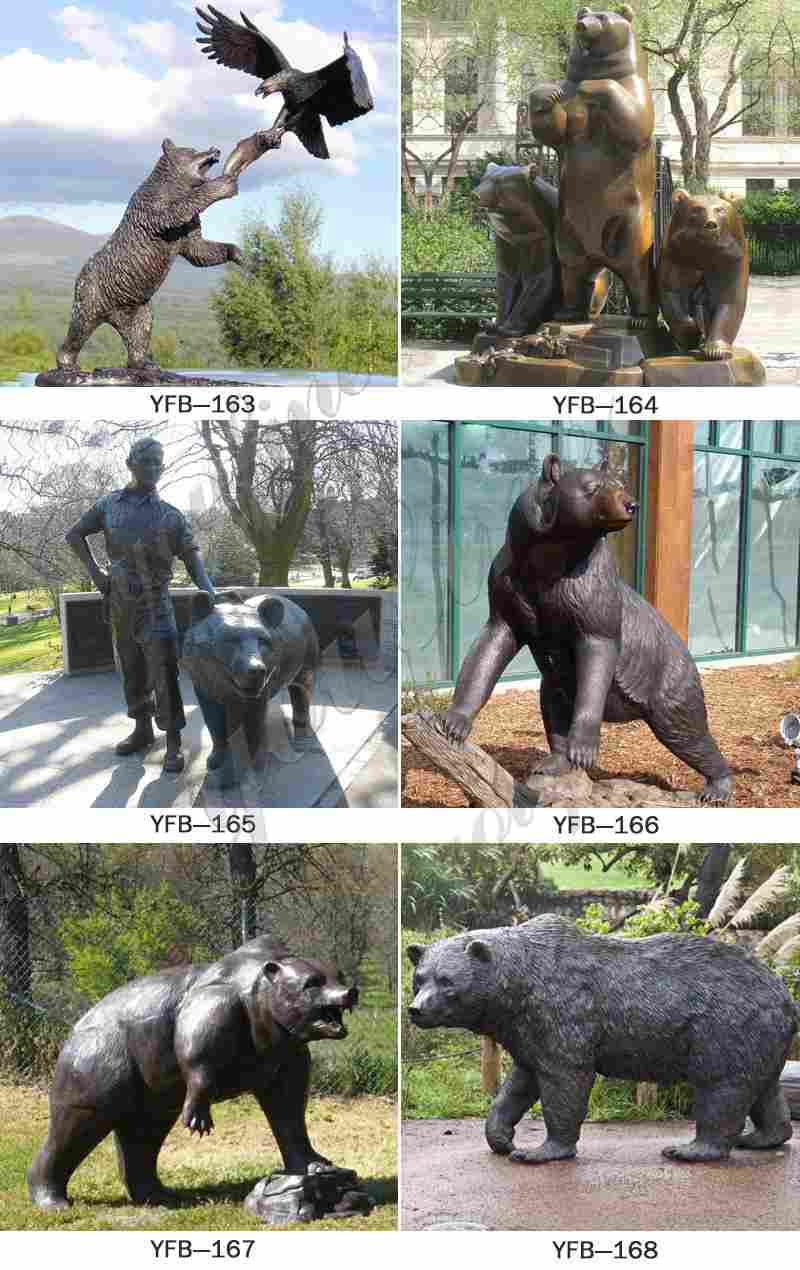 Company Profile
You Fine Art Sculpture has thousands of Large Size Bronze Bear Statues. We have our own production factory, so we could customize the size and style according to customer requirements. We have completed many large indoor and outdoor bronze garden statues, including Western statues, classical statues, children statues, various wild animal statues, water sculptures, and busts. Our factory has many years of experience in the production of bronze statues. We have a professional design team and production team to ensure that we provide you with high-quality products.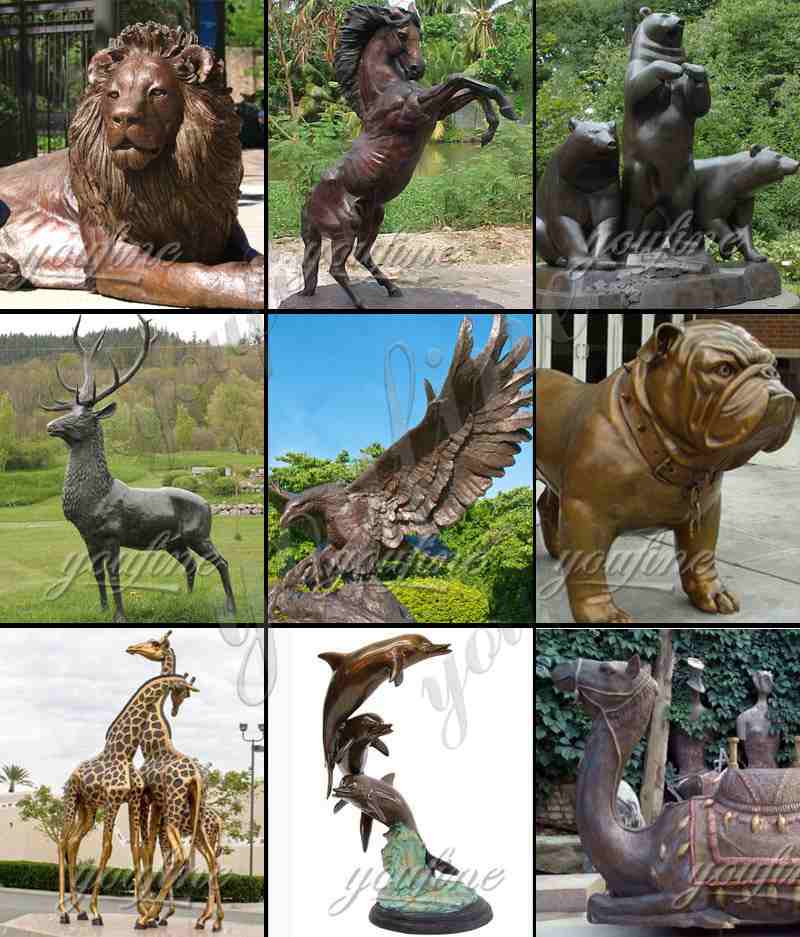 Packaging
Our packaging is also very strong. The thickness of the wood is 3 cm, which is twice that of ordinary packaging. For different items, we have different packaging plans, which would protect beautiful items during transportation. As for the transportation of Bronze Bear And Eagle Statue for Decor, in general, we choose to transport by sea, but other transportation methods can also be used, such as air transportation. Our nearest port is Tianjin, China, of course, if you choose another port it is also possible. For general character sculptures, we could complete delivery within 30 days.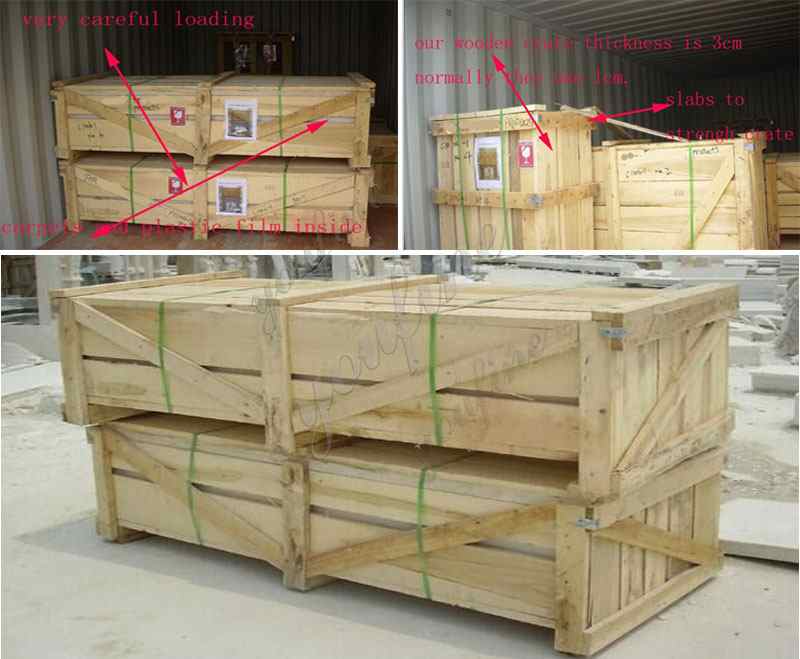 If you have any questions about Large Size Bronze Bear and Eagle Statue for Decor, feel free to ask us, we are always waiting to answer your questions.