Bronze Bear Statues Details:
There are a group of bronze bear statues that are made of high-quality bronze material. This design includes a large trunk and several bear statues that are in different sizes. The largest bear in this statue is climbing the trunk while others are playing around the tree. Such a lovely could be used to decorate public parks, zoos, street corners, and private gardens. No matter where you place this statue, it could be an attractive view.
Perfect Statue Details:
Our statues are the artwork of sculpture manufacturing artists. Our modeling masters, bronze casting masters, welding masters, and polishing masters would work together to cast each bronze animal statue. If you have seen sculptures produced by YouFine, you could know how vivid those statues are. Each statue has lifelike facial expressions and the fur that is carefully cast looks like the fur of a real bear. All of our products are rare artwork.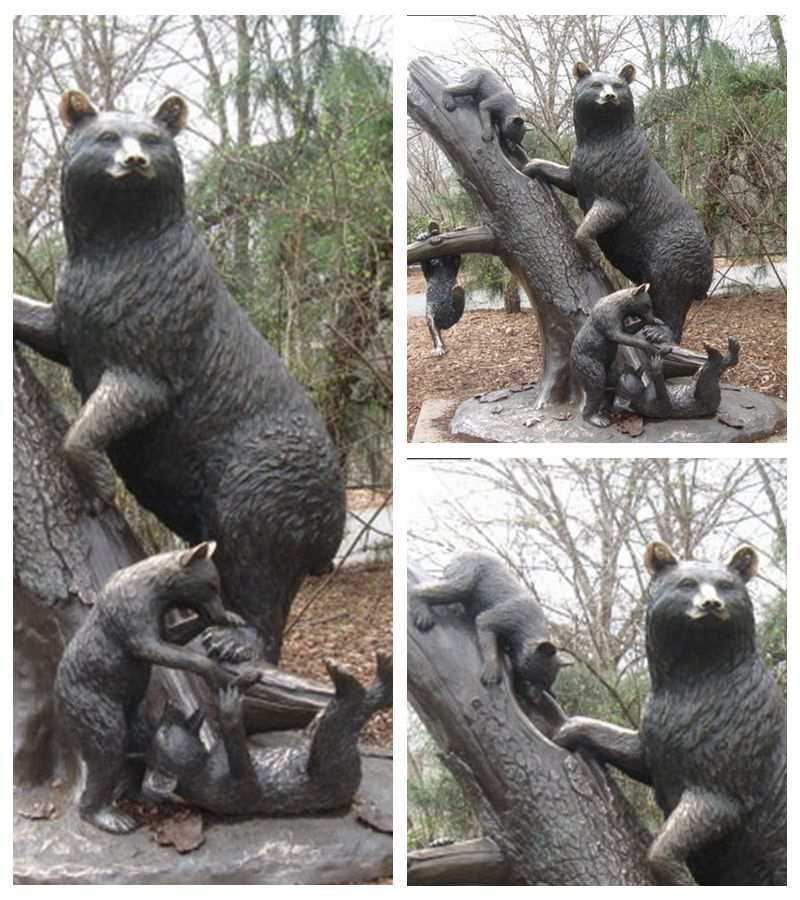 Sculpture Confirmation:
In order to make sure statues, the products sell to customers are flawless, the professional staff of the quality control team would carefully check each statue before package. At the same time, they would record the checking process in the form of videos and pictures and share these records with customers. Once the factory gain confirmation from customers would we are allowed to package the products you ordered.
After-sale Services:
When you receive the statue you ordered, the factory would share you with the detailed installing guide at once. Since sculpture installation is a difficult task, the YouFine factory summarized a detailed installing video in order to assist you to install sculptures successfully. Besides, if you meet other problems after receiving your statues, you could also ask YouFine for help. Professional consultants would provide you with professional support as soon as possible.
Please believe the ability of a professional sculpture manufacturing factory and contact to find the sculptures you need.