Outdoor Antique Bronze Mermaid Sculpture Detail
This Bronze Mermaid Sculpture consists of two parts, each of which is hand-carved. The upper body and the tail are separated, while the middle body part disappears, leaving nothing to the imagination. The landscape artwork. Impressive with its soft braid and captivating eyes. Whether it's your swimming pool or an outdoor beach, this is a great decoration for your home. If placed next to the family pool you could admire the beauty of the mermaid while resting after a long swim.
Advantages of Our Bronze Sculpture
1. Our company has the best model masters, and all have specialties in the art industry. They are good at making models of animals, people, and abstract sculptures separately.
2. After the mold is turned, the wax pattern will be modified according to the original image to avoid losing some details of the model during the mold turning.
3. The bronze sculptures produced by our factory have a high bronze content.
4. We have professional chemical coloring masters. Colors can be customized and persisted.
5. Professional packaging to ensure the safety of goods during transportation.
6. We will buy every risk for our customers for every sculpture.
7. We have a professional installation team.
Company Profile
You Fine Art Sculpture has thousands of High-quality Bronze Mermaid Sculptures, our company has a factory specializing in the production of bronze statues. The size can be customized according to customers' requirements. We have made many kinds of custom animal sculptures such as lion, bear, bull, deer, rabbit, eagle, and so on. We have our own production factory and have more than 30 years' experience in sculpture. We have a professional design team and production team to ensure that we provide you with high-quality products.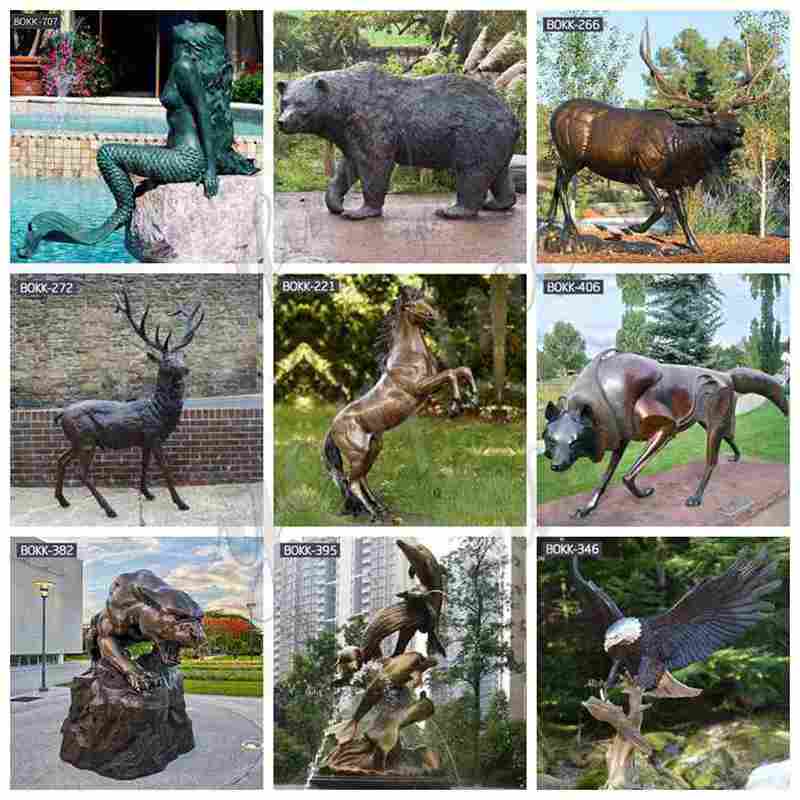 We have many other designs for the Outdoor Bronze Mermaid Sculpture. Of course, we could accept custom services, so feel free to contact us if you have your own ideas.