Bronze Grizzly Bear Statue Detail
This Bronze Grizzly Bear Statue is a heartwarming family scene depicting two cubs and their mother relaxing in their natural habitat. This bronze bear-themed outdoor statue looks adorable and design-savvy, which is why it attracts a lot of attention. If placed in your garden, this bronze statue will add a lot of fun to your garden and children will love it when they see it.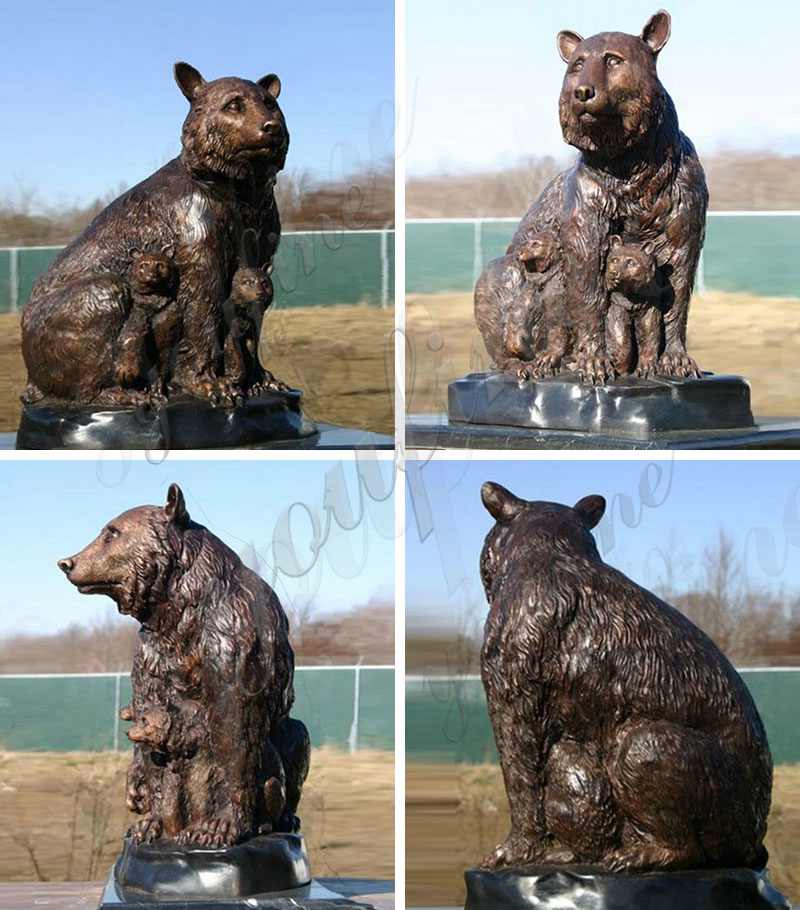 This bronze bear statue is a popular style in bronze animal statues, and we have many other designs of bronze bear statues as well. We could also recommend the right style for you according to where you place it.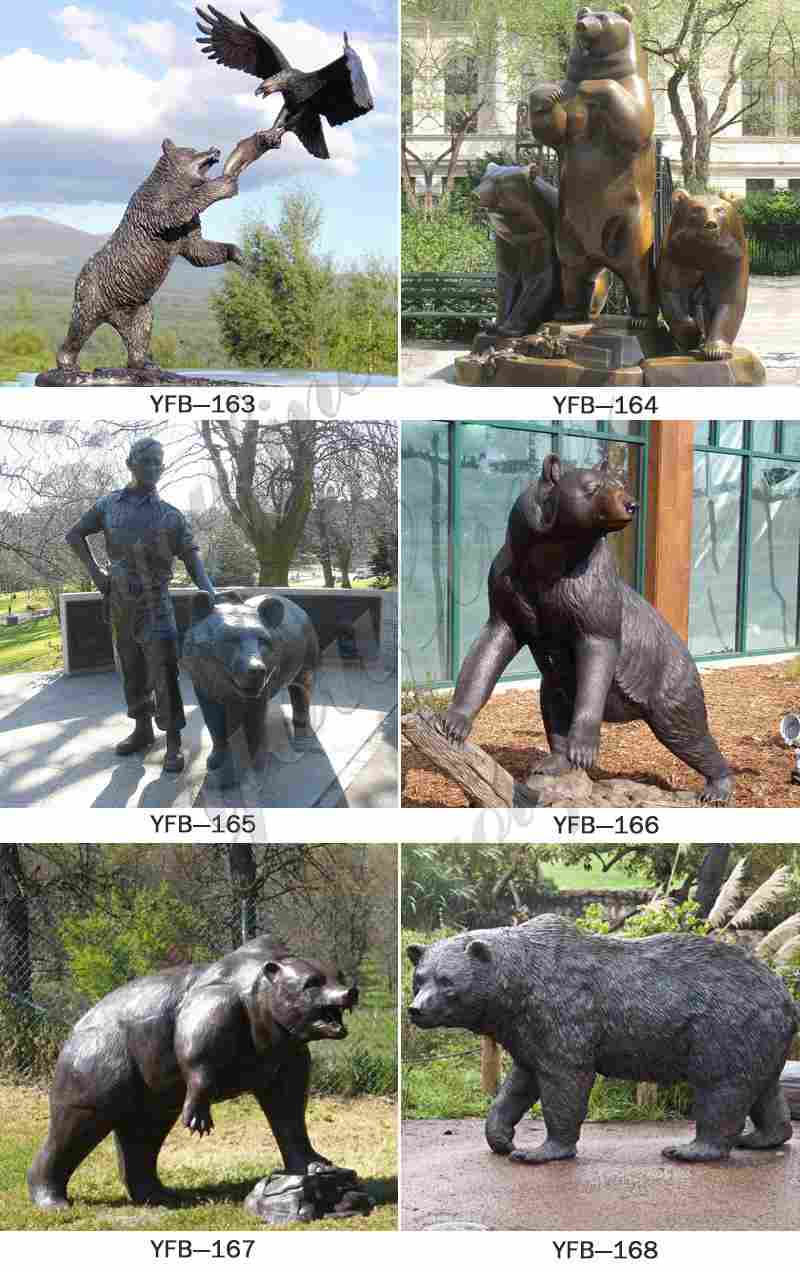 Our Technology      
1. Make clay film; all of our bronze sculptures are to make clay film in advance and strictly according to the ratio of 1:1.
2. Turn over the mold; simple modeling can be turned with plaster, complex modeling with silicone to turn.
3. Waxing; after turning the mold, pour the melted wax into the plaster mold or silicone mold, and wait for the wax to cool. After disassembling the mold, line up the wax mold.
4. Make the shell; wrap the wax model with quartz sand layer by layer.
5. Casting; (lost wax method) put the wax mold into the heat-resistant mold, burn the paraffin wax inside the shell by high temperature, then pour copper water into the quartz sand. Shell, cool, shape.
6. Sanding, splicing, welding seam treatment.
7. Coloring, oiling, and sealing wax.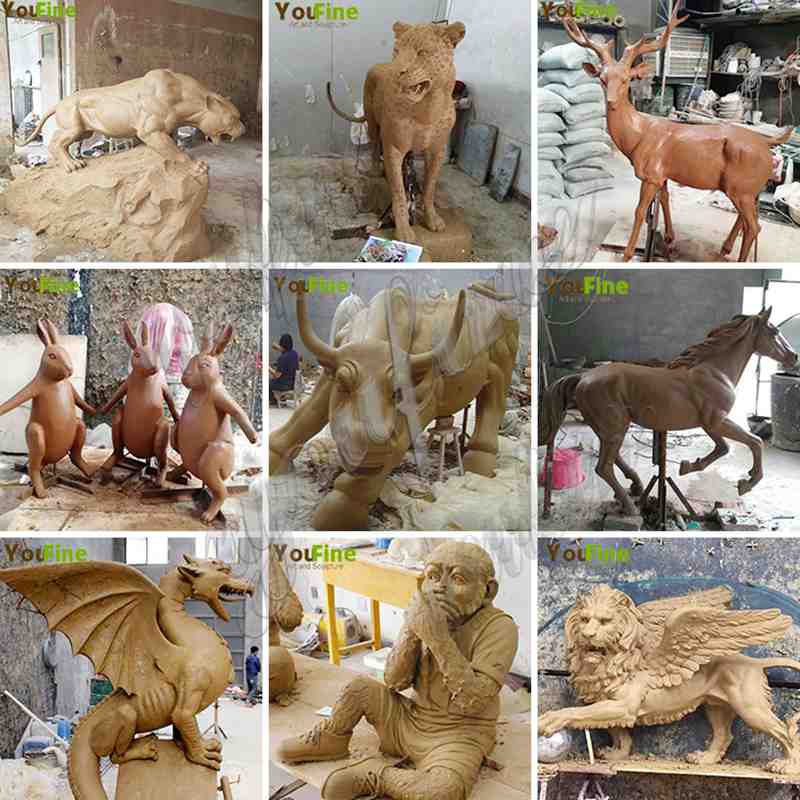 Company Profile
You Fine Art Sculpture has thousands of Casting Bronze Grizzly Bear Statue. We have our own production factory, so we could customize the size and style according to customer requirements. We have completed many large indoor and outdoor bronze garden statues, including Western statues, classical statues, children statues, various wild animal statues, water sculptures, and busts. Our factory has many years of experience in the production of bronze statues. We have a professional design team and production team to ensure that we provide you with high-quality products.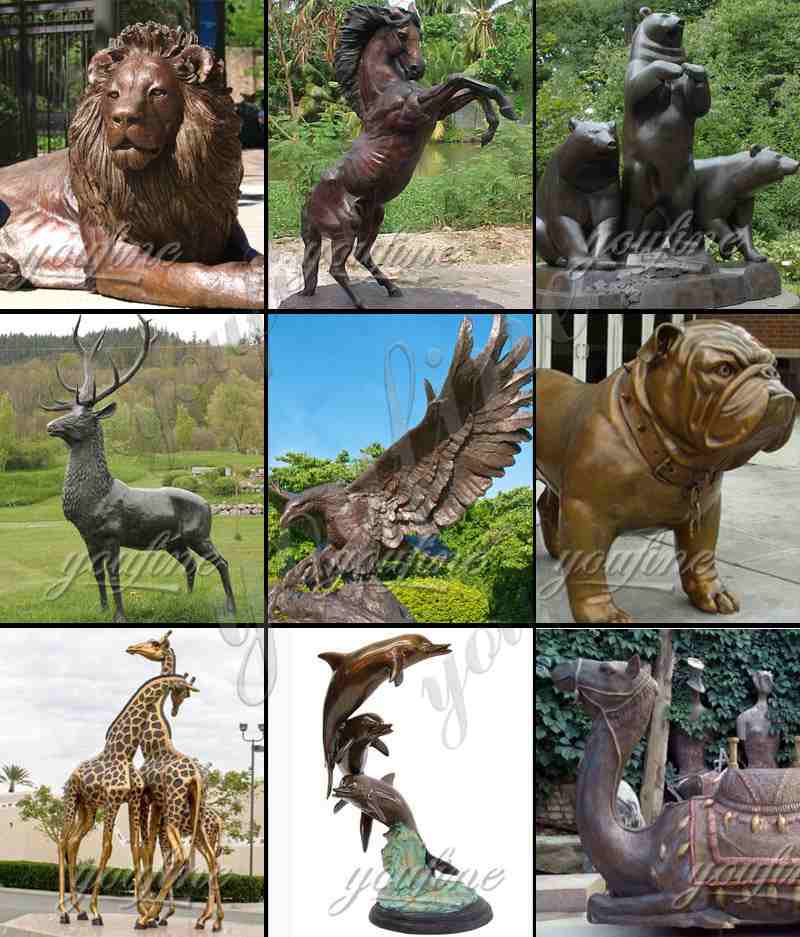 You have any questions about Bronze Grizzly Bear Statue for Garden, feel free to communicate with us. We are always waiting to answer your questions.