Description of Bronze Maltese Dog Sculpture
The Bronze Maltese Dog Statue embodies the essence of charm and elegance, rendering it an exquisite work of art. Made from durable bronze, this statue showcases a meticulously sculpted Maltese dog in a lifelike and endearing pose. Every detail, from the fluffy coat to the expressive eyes, has been intricately carved, demonstrating the artisan's unwavering commitment to capturing the breed's unique characteristics. It's as if every detail faithfully reproduces the appearance of a real dog on a 1:1 scale. The dog's soft, drooping ears and its intent gaze into the distance are remarkably lifelike. Remarkably, this is merely a statue.
Our accomplished artists have paid painstaking attention to perfecting the dog's muscles and bone structure during the carving process. If one didn't know better, it might be easy to believe that this statue is, in fact, a dog magically frozen in time. If you ever desire to have a 1:1 scale statue of your pet, YouFine stands as the ideal choice for such a custom creation.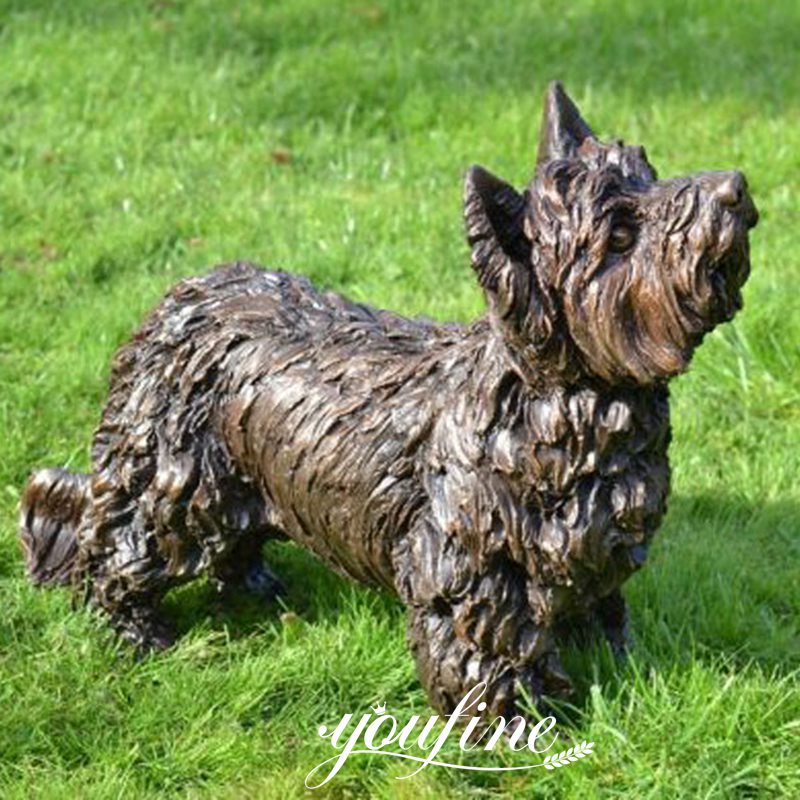 Dogs are Human's Best Friend
Dogs are loyal companions that offer unconditional love and support, understanding our emotions and bringing comfort in times of need. Their roles as service and working animals further illustrate their unwavering commitment, often saving lives. Dogs enrich our lives, promoting emotional and physical well-being, showcasing the exceptional nature of cross-species friendships, and highlighting the enduring values of love, loyalty, and friendship in our lives. If your pet is a lovely dog, and You want a dog sculpture that looks exactly like your pet? We can help you make your wish come true.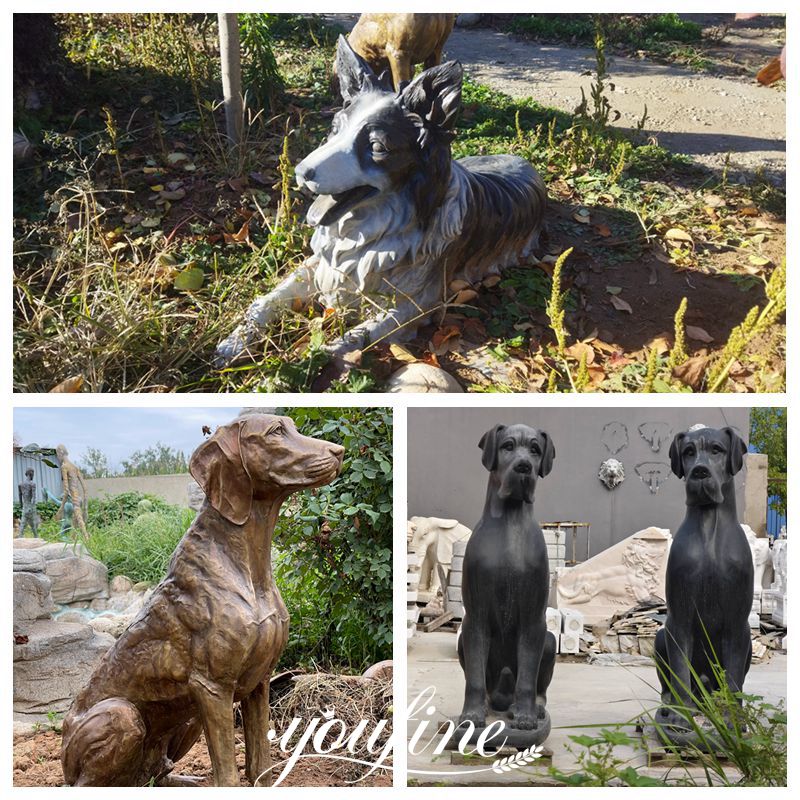 Making 1:1 Clay Model
YouFine is an established bronze sculpture foundry with a wealth of experience in sculpture production. The initial and critical phase in crafting these statues entails creating an impeccable clay model. This clay model serves as the cornerstone for the life-size bronze dog statue, setting the stage for the subsequent intricate details of the sculpture. To fulfill this purpose, we've set up a dedicated clay model studio staffed with accomplished clay model artists. This ensures the flawless construction of our clay models. Moreover, we have a substantial repository of pre-existing clay models. If your preferred sculpture already has an available clay model, you can benefit from cost savings on model fees and a reduced waiting time for your sculpture to be completed.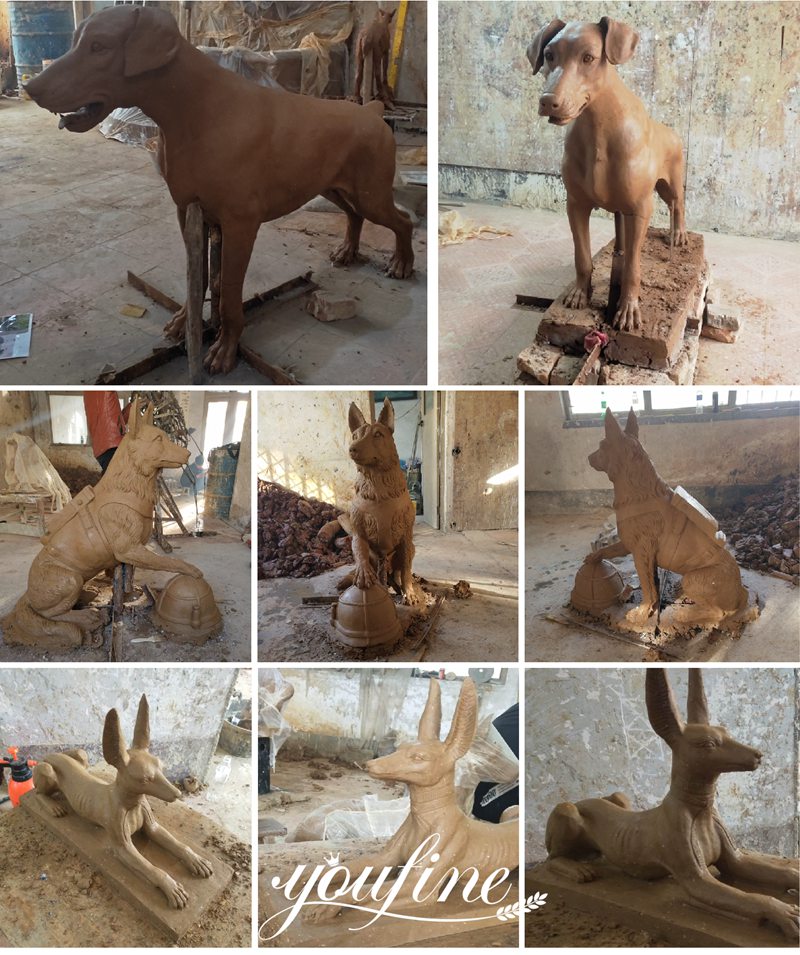 YouFine Offers Tailor-Made Services
YouFine Sculpture Factory was established in 1983, and our sculptures have been exported for many years. So our sculptures are all over the world. In addition, to better meet the various decoration needs of our customers, we have a professional design team that could provide you with customized services. At the same time, YouFine could provide you with a variety of sculpture designs for you to choose from. We have hundreds of designs for bronze dog statues. We will do our best to help you achieve your needs.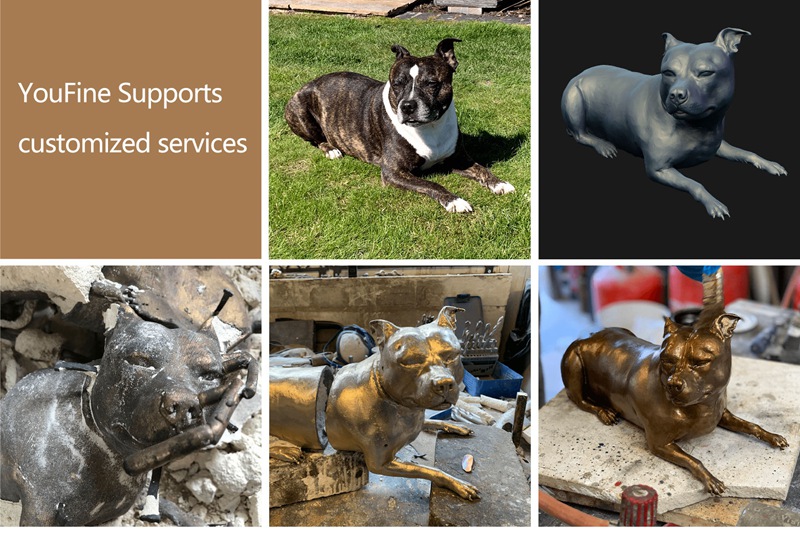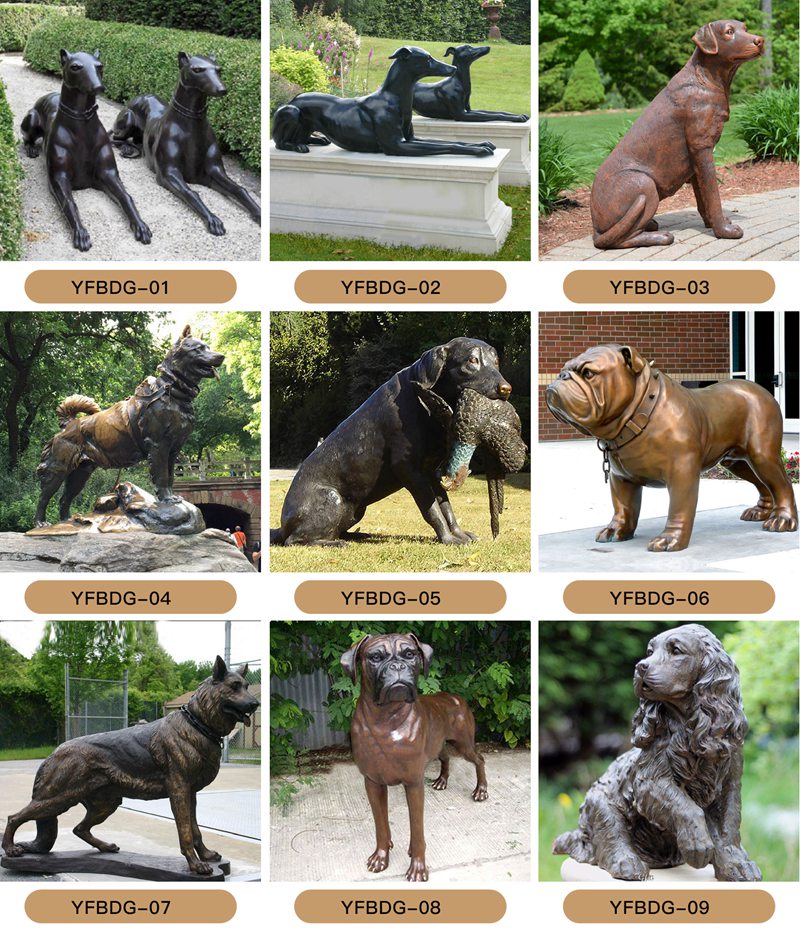 If you're interested in this bronze dog sculpture, please contact us immediately to get a favorite quotation!