Outdoor Animal Statues Details:
This design is a collocation of three outdoor animal statues, a little elephant, a turtle, and a fat cat. That is an interesting design and you could also collocate more statues according to your personal preference. All of those statues are designed by our talented designers and each detail is cute and vivid. No one would refuse these lovely statues and placing such an impressive statue would attract much attention of people.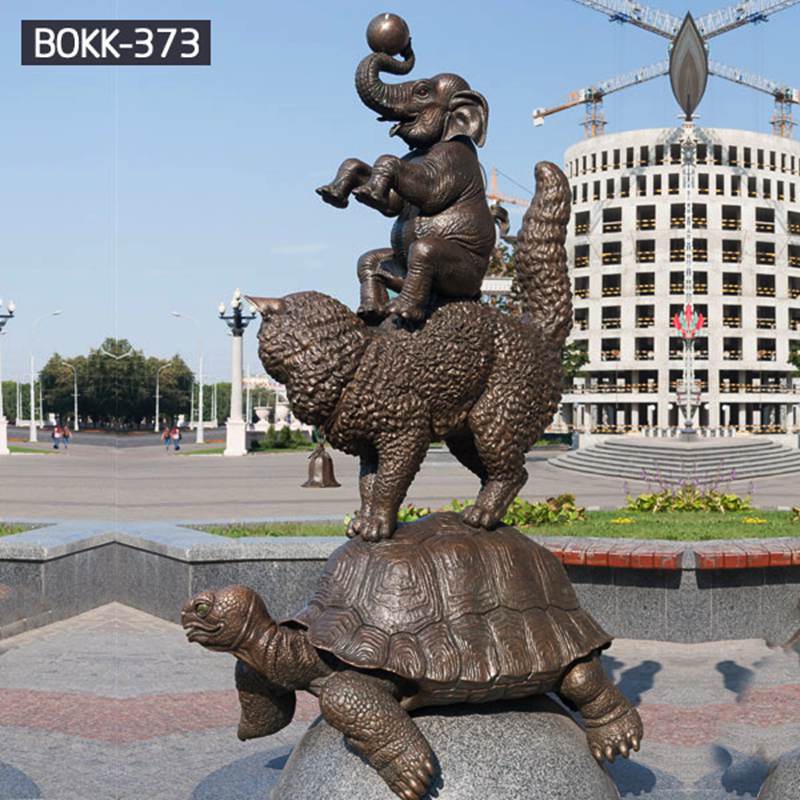 Creative Collocation:
Many customers might want to buy some bronze animal statues to decorate their public parks, streets, or private gardens. Since there are too many choices and they might not know which animal they want to own. In order to solve this situation, the YouFine factory launched a collocation of animal statues which include at least 2 kinds of animals in a statue. There is no limitation about this design and you could customize another one according to your preference.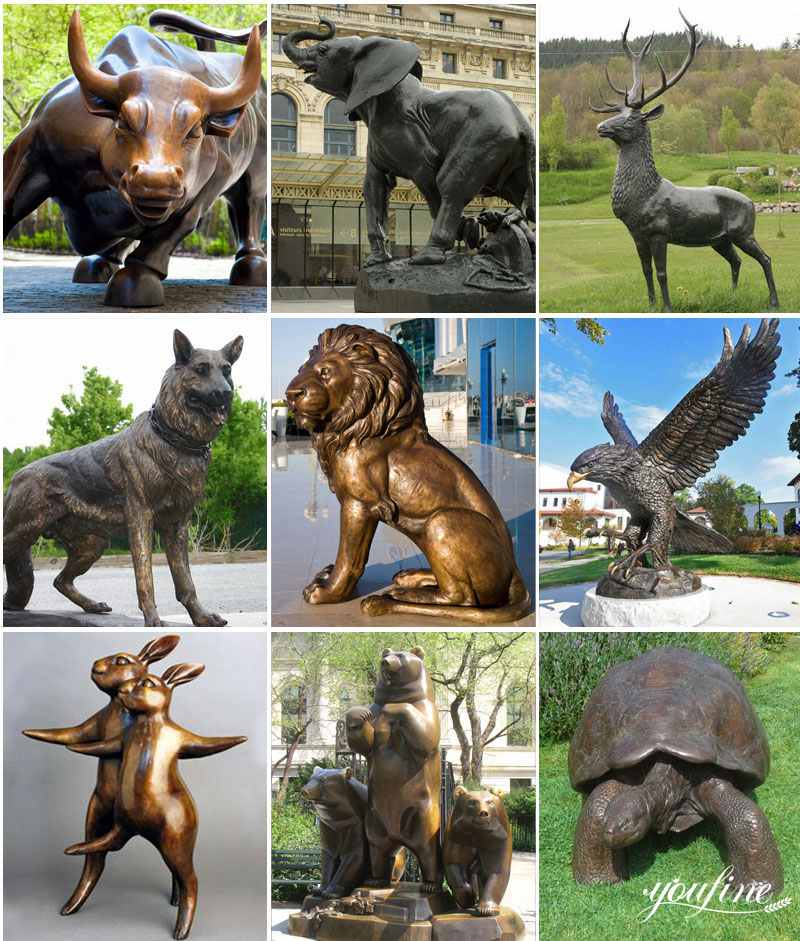 Professional Casting Team:
The YouFine factory insists on applying the traditional lost wax method to cast our statue. Even this casting method is complex, professional bronze casting masters would perfect cast sculptures you want. All of them have had many years of practical experience and could masterly apply their superb casting techniques. And animal statues would be cast by a specialized team that solely focuses on the design and manufacture of bronze animals like horse statues, bull statues, elephant statues and etc.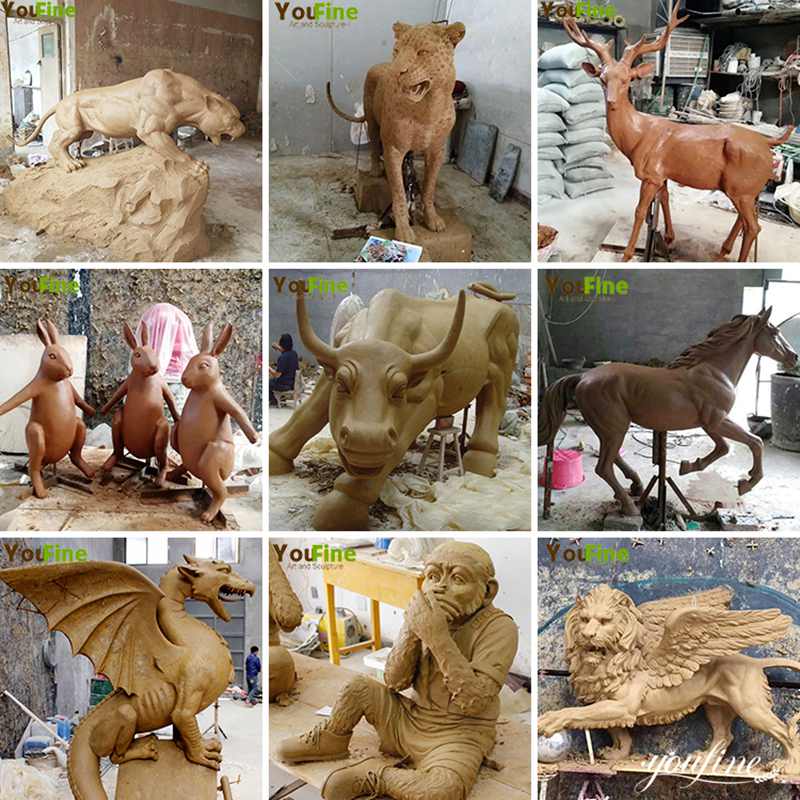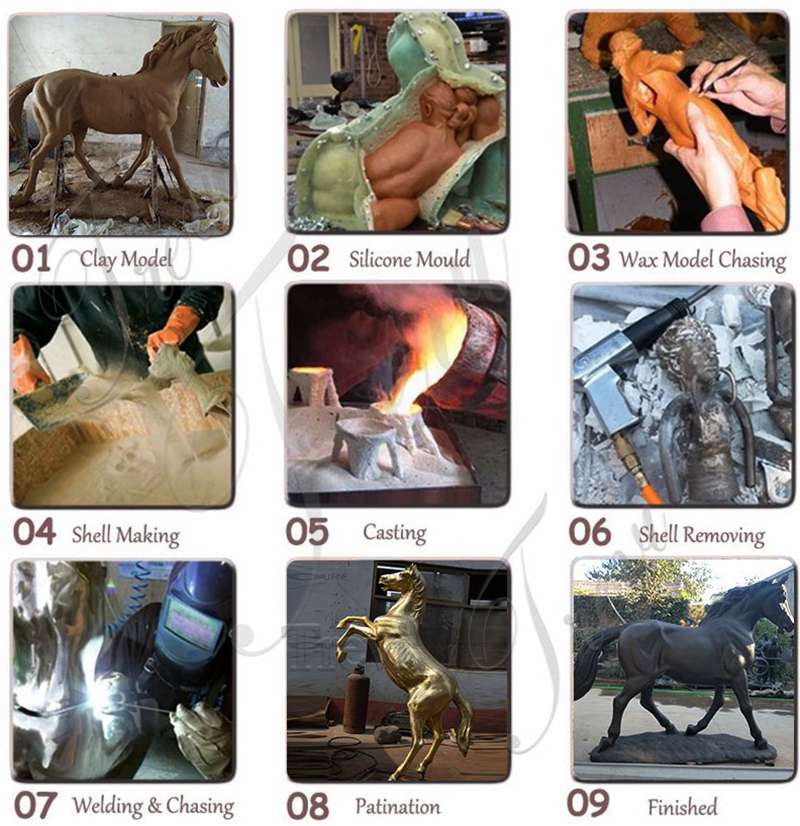 Advantages of YouFine:
1. The YouFine factory has been engaged in sculpture manufacture and export. Thousands of well-design and high-quality sculptures have been sold to many countries and regions.
2. Professional teams of the factory take charge of the casting of bronze statues in order to make sure each statue could be cast by the most professional masters.
3. The quality team would check each product before shipment and make sure our customers are satisfied with the final effect.
4. Professional packages like wooden crates and soft foams would be used to protect sculptures from damage. And the factory would buy extra full insurance for our products.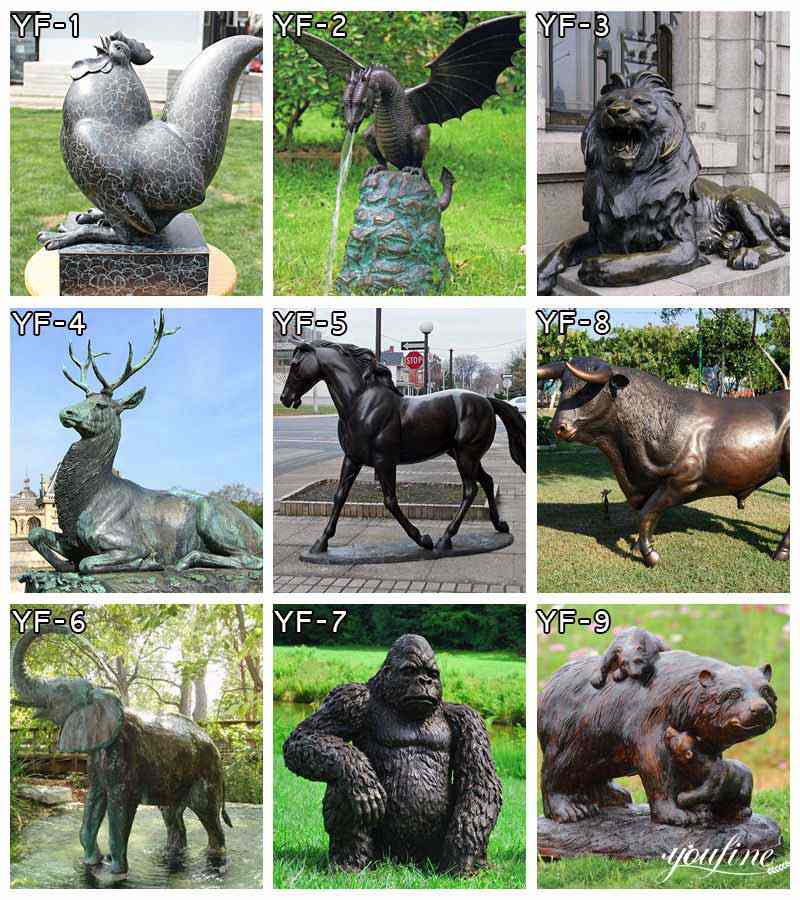 If you want to gain more details about products you like, it is a wise method to consult our consultants. Thus, please contact us as soon as possible.